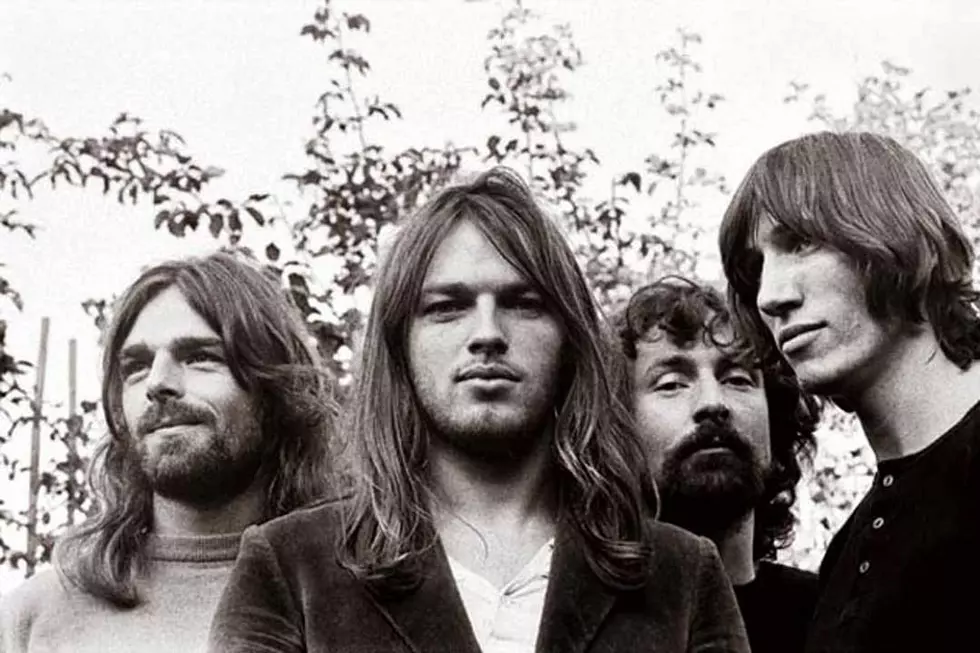 When Pink Floyd Attempted to Make Music Without Instruments
PinkFloyd.com
As 1973 drew to a close, Pink Floyd abandoned their plans for a highly experimental follow-up to The Dark Side of the Moon, their smash hit album from earlier in that year. The new project was to be called Household Objects – and true to that title, the group's plans were to record it without any musical instruments.
The success of The Dark Side of the Moon was both a blessing and a curse for Pink Floyd, who felt pressure to follow that groundbreaking record up with something equally innovative. To do so they decided to return, in part, to some of the more experimental aspects of their early days.
The proposed LP was to feature the band leaving their traditional instruments behind and perform only on a variety of household items and appliances – including hand mixers, wine glasses, aerosol spray cans and rubber bands.
"I think it was Roger [Waters] who said, 'Let's make an album without using any of our instruments, but [using] household objects," the late Richard Wright said in the documentary Which One's Pink? "So we'd spend days getting a pencil and a rubber band till it sounded like a bass ... spend weeks and weeks doing this. Nick [Mason] would find old sauce pans and stuff, and then deaden them to try and make them sound exactly like a snare drum. I remember sitting down with Roger and saying, 'Roger, this is insane!'"
Listen to Pink Floyd's 'The Hard Way'
Mason later admitted, in the book Inside Out: A Personal History of Pink Floyd, that they "never managed to produce any actual music. All the time we devoted to the project was spent exploring the non-musical sounds, and the most we ever achieved was a small number of tentative rhythm tracks."
Two tracks from those sessions, however, were eventually released as part of the group's "Immersion Edition" box sets – "Wine Glasses" on the Wish You Were Here set and "The Hard Way" on The Dark Side of the Moon. The latter seems like it actually could have become a song, while the sounds from "Wine Glasses" ended up being used in the intro to "Shine on You Crazy Diamond" from 1975's Wish You Were Here.
"A lot of the time it would just be like plonky noises," David Gilmour later admitted. "We would be searching for something and it didn't work and ultimately to me personally it became rather unsatisfying."
Accordingly, the Household Objects project was shelved as the band focused their energies on recording Wish You Were Here, using their traditional arsenal of musical instruments.
 
The Stories Behind 19 Trippy Pink Floyd Covers
You Think You Know Pink Floyd?
More From Talk Radio 960 AM