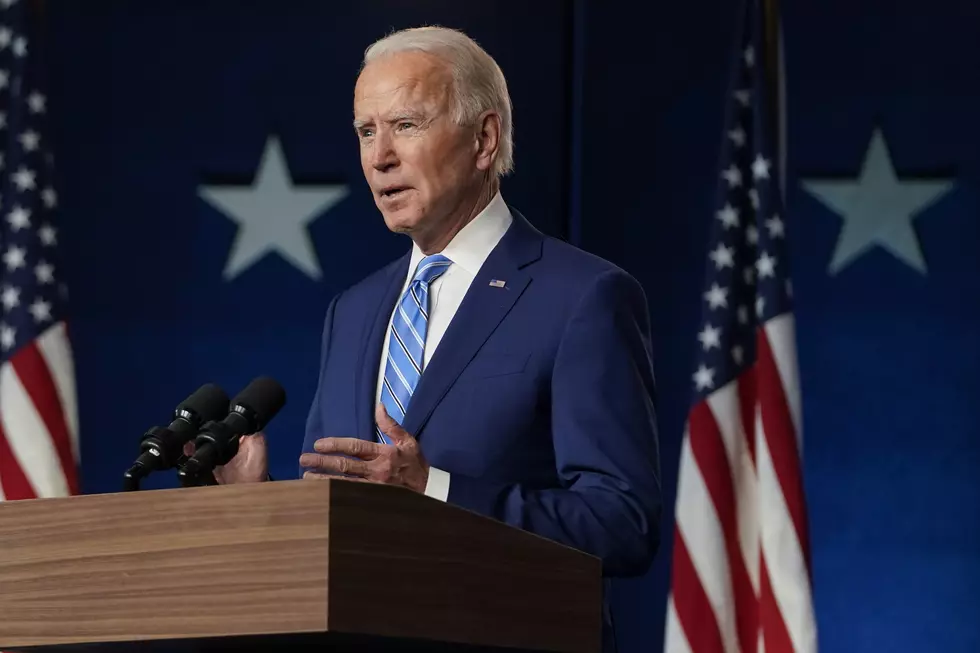 President Biden to Visit Louisiana on Thursday
Drew Angerer/Getty Images
President Joe Biden is coming to Louisiana to pitch his plan to revitalize the state and the nation's infrastructure. The President is scheduled to visit the Bayou State on Thursday. According to the official press briefing from the White House. Mr. Biden is scheduled to make a stop in New Orleans and a stop in Lake Charles.
The visits are tied to the President's Getting America Back on Track Tour which is tied to his American Jobs Plan. That plan has certainly piqued the interest of Louisiana residents because it touts great improvements in the nation's infrastructure. In other words the reparation and replacement of roads and bridges plus the upgrading and expansion of ports, airports, and transit systems.
According to a White House fact sheet, the American Jobs Plan is supposed to help the county accomplish the following goals.
Rebuild infrastructure by fixing or upgrading roads, bridges, ports, airports, and transit systems
Help all Americans have access to clean drinking water, a renewed electric grid, and high-speed broadband
Build and preserve more than two million homes and businesses, update schools and child care facilities and upgrade veterans' hospitals and federal buildings
Create jobs and increase the wages and benefits for essential home care workers
Revitalize manufacturing, secure U.S. supply chains, and train Americans for future jobs
Create jobs that pay steady wages and allow workers to unionize
In the Lake Charles area, a good deal of the Presidents attention could be focused on the I-10 bridge over the Calcasieu River. During a campaign speech in Lake Charles then President Trump promised a new bridge if he was re-elected. He wasn't but the need for a new bridge still remains. In addition to the I-10 bridge, the President is also expected to be updated on the hurricane recovery process in the Lake Charles area too.
President Biden's last visit to Lake Charles was in 2010 while he was serving as Vice President. During that visit, Mr. Biden met with civic leaders over the recovery process from Hurricane Rita which struck the Lake Area in 2005.
I am sure some of the President's tour will be made via aircraft which leads us to this question for you. How many of these Louisiana cities can you recognize from the "eye in the sky"?
Guess Louisiana Cities from Satellite Photos
More From Talk Radio 960 AM