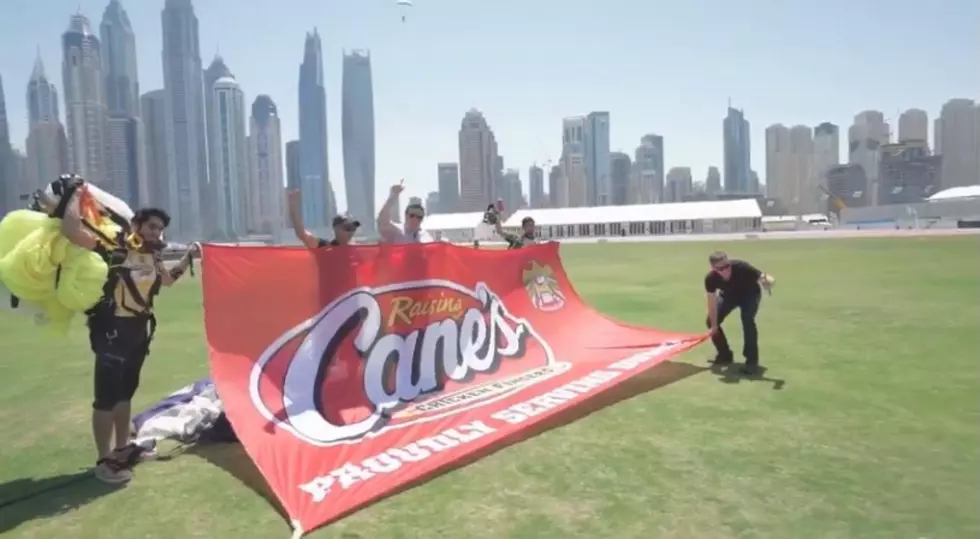 Raising Canes Celebrates Opening of Dubai Location
Todd Graves, Twitter
In case you haven't noticed yet, Raising Cane's is everywhere, and that's a good thing.
And when we say celebrate, it was more than just opening a door and serving up their delicious 24-hour marinated chicken fingers and signature dipping sauce.
No, Raising Cane's founder and CEO Todd Graves marked this grand opening in thrilling fashion. He posted a video on Thursday of people skydiving while holding a Raising Cane's banner. "ONE LOVE for Dubai!" Graves added.
Today, the restaurant chain has more than 350 locations in the United States and worldwide, including Dubai, Kuwait, Bahrain, Saudi Arabia, and Lebanon. Not bad since opening its first location on Highland Road in Baton Rouge in 1996.
More From Talk Radio 960 AM