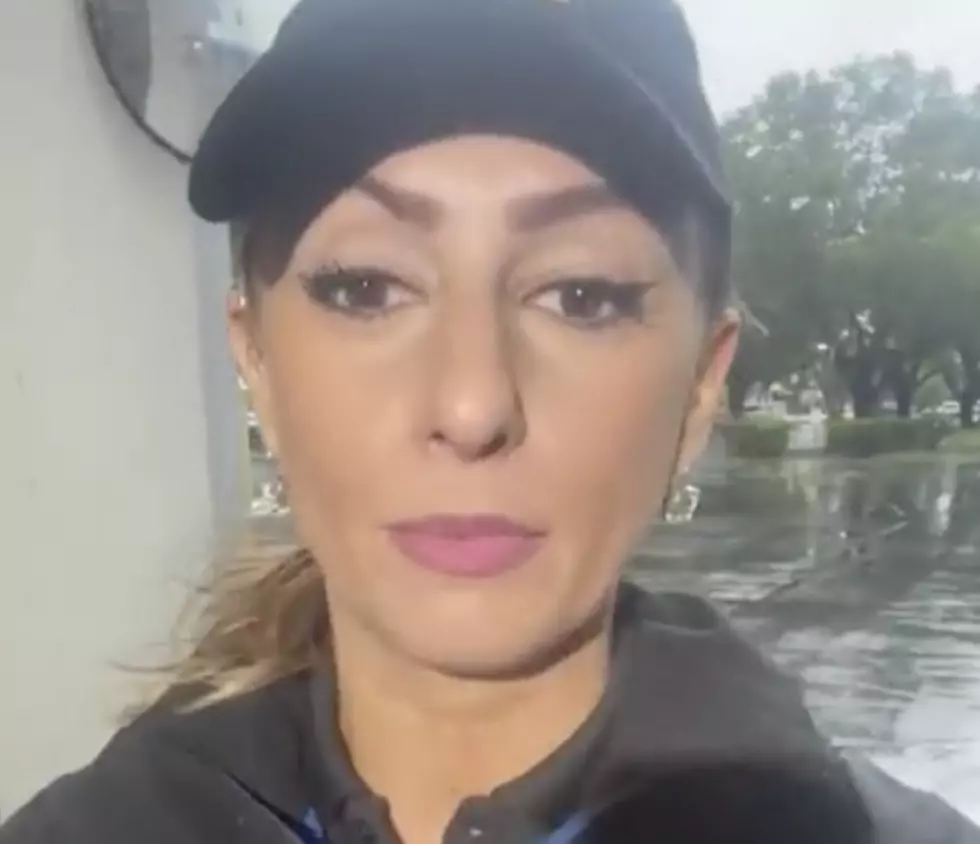 Reporter Uses Condom to Protect Microphone During Hurricane Ian Coverage [PHOTO]
Kyla Galer Facebook
A reporter in Florida reporting on Hurricane Ian had to get on social media and address what some viewers were questioning.
Some watching her reports noticed that Kyla Galer had a unique cover on her microphone while out in the elements and some were asking if it was a condom.
Well, after she and her microphone started to trend on social media, she went right back on social media to confirm that she does indeed use a condom to shield her mic.
Here's what she had to say on Facebook, "A lot of you are asking and YES I do have a condom on my mic. It is the best way to protect it from the wind and the rain."
Here's a look at the reporter's microphone that caught many's attention during the storm coverage down in Florida.
There's also a video of the reporter explaining her choice of "protection" while out in the rain and wind. Check this out.
Here are a few more photos of the most talked about microphone during Hurricane Ian coverage in Florida.
KEEP READING: Get answers to 51 of the most frequently asked weather questions...
More From Talk Radio 960 AM