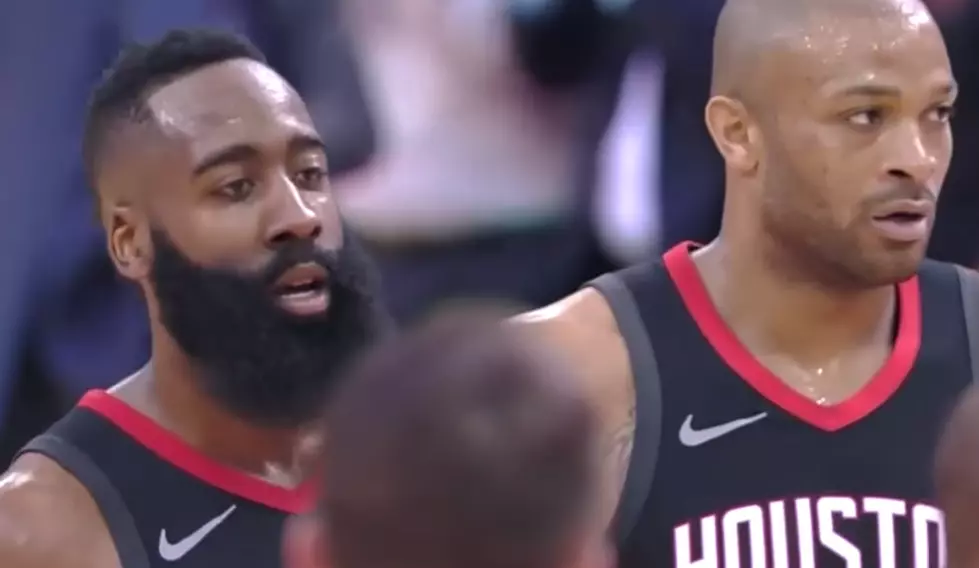 Reports: Houston Rockets To Train In Lake Charles
FreeDawkins via YouTube
It wouldn't be the entire NBA training camp but according to a Houston television station, the Houston Rockets could be spending a few days in September in Lake Charles. It only makes sense when you consider the connection between the NBA franchise and one of Lake Charles leading attractions.
The Houston Rockets are owned by Tillman Fertitta. The Golden Nugget Hotel and Casino is also owned by Tilman Fertitta. My guess is the team won't have any problem figuring out where to spend the night.
Mark Bergman of the Fox Television affiliate in Houston reported yesterday that the team would utilize the new on-campus basketball facility at McNeese State University to hold practice and workout at least a few days in September.
Why bring your NBA team to Lake Charles for training camp? According to Bergman's report, Fertitta suggested that getting out of town for a few days would offer some isolation. It would also allow the team to have some fun, play golf, maybe visit the casino as well during their stay.
In a comment reported by KPLC TV, McNeese Director of Athletics Bruce Hemphill said,
Hosting the Houston Rockets would be an honor. The Rockets are a first-class organization and we are building a first-class facility.
However, Hemphill or any other McNeese official stopped short of actually confirming the report.
If I was a betting man, I'd bet on seeing the Houston Rockets in Lake Charles in September.  Usually, when the owner of the team and the casino speaks, he's not just doing it because he enjoys the sound of his own voice.
More From Talk Radio 960 AM