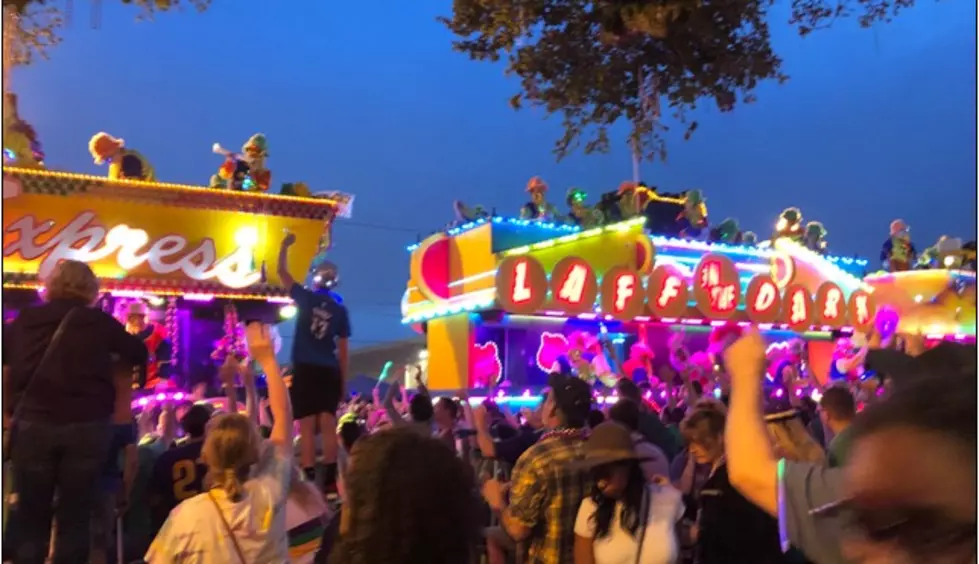 Safety Tips For Lafayette Mardi Gras
Staff Photo
Mardi Gras is a time to have fun, and Lafayette has plenty of opportunity for everyone to have a blast, but there are some rules that everyone must follow.
Lafayette Police Department Spokeswoman Corporal Bridgette Dugas says one of the big things that you can't do is to bring your pet on the parade route.
Dugas says that while we love our pets, it is best to leave your furry friends at home as the loud sounds of a parade and unfamiliar people can be a recipe for disaster.
In addition to pets being banned from the parade route in Lafayette, the Lafayette Police Department also does not allow any glass containers.
Dugas says "you are welcome to drink along the parade route", but no one is allowed to possess any kind of glass containers as they can break. She says they want everyone to have a safe and injury free Mardi Gras celebration.
There are other things that are not allowed on the parade route in Lafayette, and a big thing that is always stressed by law enforcement locally is that no one is allowed to naked. Lafayette's Mardi Gras is a family-friendly celebration.
In years past, "snap pops" were allowed on the parade route. These some contraptions make noise when they are thrown on the ground. Dugas says they are no longer allowed on the Lafayette parade route, and she says it's for obvious reasons. She says when noises like these occur it can cause panic, and obviously that threatens the safety of everyone that is there.
Allows designate a driver, and please make sure you are wearing a seat belt.
Have a terrific Mardi Gras!