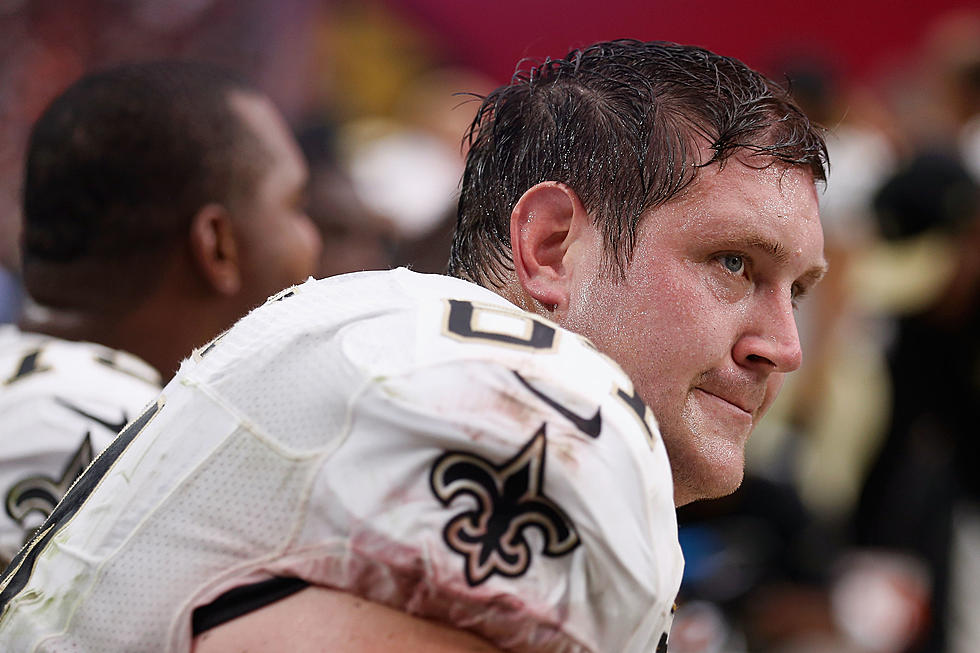 Saints Radio Play-By-Play Finalists Revealed, Zach Strief Among Them
Christian Petersen, Getty Images
The months long search for the next New Orleans Saints radio play-by-play broadcaster appears to be nearing an end.
According to NOLA.com, the following are finalists for the job:
Former WWL-TV anchor Mike Hoss
New Orleans Pelicans radio play-by-play broadcaster Sean Kelly
New Orleans Pelicans TV play-by-play broadcaster Joel Meyers
Former New Orleans Saints tackle Zach Strief
It is unknown if any others are part of this list. But we do know a successor to Jim Henderson, the longtime voice of the Saints, will be named before the start of training camp later this month.
Some of the known candidates that didn't make the cut include J.D. Byars, the play-by-play voice of the University of South Alabama athletics; Todd Graffagnini, the Tulane University play-by-play announcer; Ken Trahan, longtime local broadcaster and general manager of the Saints Hall of Fame; and Scott Walker, WDSU-TV anchor.
WWL-AM, which is owned by Entercom Communications, owns the rights to the Saints radio broadcasts. Executives with the Saints organization have been consulting with representatives for the station about the job, but the final call will be made by WWL-AM and Entercom officials.
More From Talk Radio 960 AM