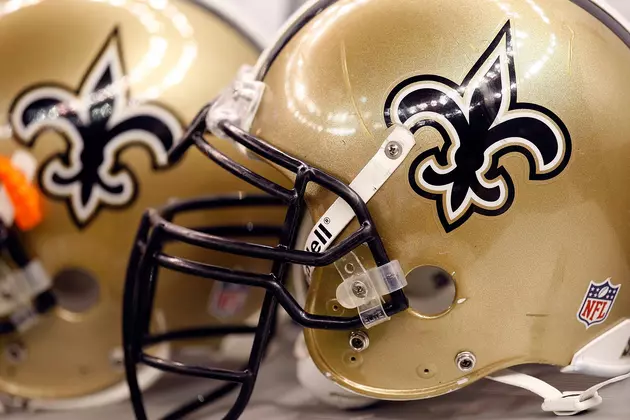 Saints Waive Rickey Jefferson & Josh Huff
(Photo by Ronald Martinez/Getty Images)
The New Orleans Saints made a few roster moves on Tuesday.
Jefferson, who played for the Tigers from 2013-2016, was diagnosed with a torn anterior cruciate ligament over the weekend, which will force him to miss the entire 2018 season.
In his four seasons at LSU, the 6-foot, 205-pound Jefferson totaled 88 career tackles and four interceptions.
A native of New Orleans, Jefferson signed a reserve/futures contract with the Saints in January, prior to being cut after the team's rookie minicamp in May.
Jefferson was injured on the opening kickoff of the second half in the Saints' 20-15 preseason loss to the Arizona Cardinals on Friday night.
Huff, who signed with the Saints in February, was suspended two games without pay by the NFL in March for violating the league's policies on substances for abuse and personal conduct.
Huff's suspension stemmed from a November 2016 arrest when he was with the Philadelphia Eagles, in which he was allegedly carrying a handgun and a small amount of marijuana.
Huff entered a pre-trail intervention program, and eventually had the charges dismissed.
The 26-year old Huff, who played his college football at Oregon, was a third-round selection of the Philadelphia Eagles in the 2014 NFL Draft.
In three seasons with the Eagles, Huff compiled 48 catches for 482 yards and 4 touchdowns.
A native of Houston, Texas, Huff also served as Philadelphia's main return man on special teams, scoring on two kick-return touchdowns.
After his arrest for unlawfully possessing a weapon in 2016, Huff was released by the Eagles late in the 2016 season, before spending the rest of the campaign with the Tampa Bay Buccaneers.
Huff was out of the league in 2017.
More From Talk Radio 960 AM