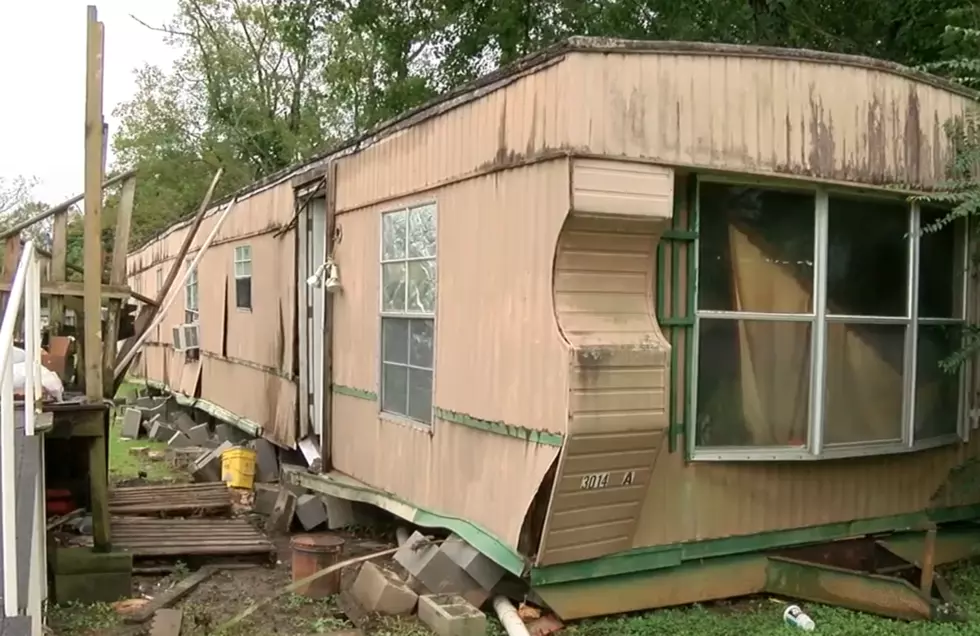 Saturday Morning Storm Damages Abbeville Home
Courtesy KATC
A strong cold front sweeping in from the northwest and a tropical storm in the Gulf of Mexico made for an interesting weekend of weather across the northern Gulf Coast. While most of the area received significant rainfall during the day Friday and throughout the morning hours of Saturday, there were also some reports of severe weather.
One of those reports came from Vermilion Parish where a homeowner reported that a gust of wind actually knocked his mobile home off its concrete pillars. Tony Broussard says the strong gust rolled through his neighborhood about 6 am on Saturday and literally pushed his mobile home off of the pillars and on to the ground.
Broussard and his daughter were at home at the time of the incident but neither reported any injuries. Although, they were quite shaken up by the consequences of that wind gust.
The trailer was not insured and the damage is reported to be significant so Broussard and his daughter are doing what they can to salvage their belongings from the damaged home. They are currently living with friends and family and a GoFundMe account has been set up to help them get back on their feet.
More From Talk Radio 960 AM