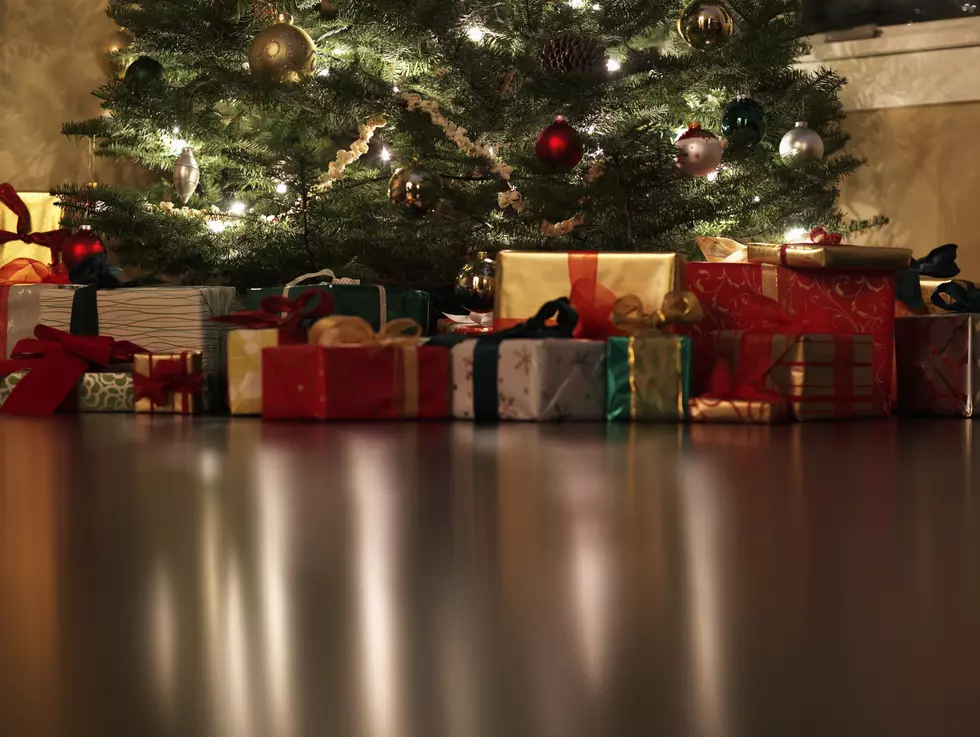 Seize The Deal 2022 Holiday Auction Ends This Friday
Ryan McVay, ThinkStock
Christmas is right around the corner, and it is time to make your list (and check it twice).
You can give THE BEST presents this holiday season with help from the elves of the Seize the Deal Holiday Auction, brought to you by Lafayette Shooters.
The Seize the Deal Holiday Auction is underway now and ends Friday, December 9th @ 7 pm.
This auction is your opportunity to get incredible deals on high-end gifts and services with bids starting as low as 40% of retail value. 40%!!!
WHAT BUSINESSES ARE THESE DEALS FROM?
The best part about this whole auction is that these items for bid are all from local businesses, so need to worry about a package getting lost in the mail.
LAFAYETTE SHOOTERS
Lafayette Shooters, the premier hunting and outdoor specialty store, can help you outfit your favorite sportsman.
Choose from Wrath crossbows, Mission Switch bows, Bushnell binoculars, Crimson trace scope, Lifepod Lockboxes, and SITKA sleeping bags.
Lafayette Shooters even has Camp Chef pellet grills & smokers, Rapid safes, AR gun lockers, and a Victory Series Gun safe. With Lafayette Shooters, you have SO. MANY. OPTIONS!
ACADIANA GARAGE DOORS
If you are looking for a new garage door or if you are ready to update your existing garage door, you can choose from countless styles and options with a gift certificate from Acadiana Garage Doors.
NANO OF ACADIANA
We are sure you've heard about ALL the benefits of Nano Ceramic Protect for your vehicle; why not get - or better yet give - the best in vehicle protection with a gift certificate from Nano of Acadiana.
JOHN WAYNE BODY AND PAINT
If your vehicle is in need of body work or a new paint job, the experts at John Wayne Body and Paint can help. Gift certificates from them are valid for vehicle body work or your insurance deductible.
B&M Auto Sound and 4X4 is the leader for lift and leveling kits, tires, and stereos. Build the car of your dreams with a gift certificate from B&M Auto Sound and 4X4.
SEARS HOME & LIFE
You can give your kitchen a major upgrade when you choose from a modern stainless steel Kenmore Elite Induction Range or a G.E. Dishwasher & microwave combo.
Or do the same for your bedroom when you get (or give) a good night's sleep with a Simmons Beautyrest mattress. All from Sears Home & Life.
RUG GALLERY
If you want to change the look of your home without hiring a contractor, go with a gift certificate from Rug Gallery. Selections are endless with hundreds of rugs in stock from traditional to modern and contemporary. You can also choose from in-stock lamps, furniture, art, and accessories.
ARMENTOR JEWELERS
Adorn the adored with jewelry! Nothing says "you are special" like a beautiful piece of jewelry, and you can get the perfect one with a gift certificate from Armentor Jewelers.
BARNEY'S POLICE SUPPLIES
Barney's Police Supplies will help you find all the tools you need for police or public safety work and civilian self-defense - a gift certificate from Barney's will make anyone's eyes light up with joy.
DIXIE FLOORING
If you are more of a do-it-yourselfer, a gift certificate from Dixie Flooring is a one-stop shop for all DIYers and professional installers!
A-BRYAN'S JEWELERS
Everyone likes a little sparkle! Choose to give something special to that someone special with gift certificates starting at $500 up to $1500 from A-Bryan's Jewelers.
GERAMI'S FLOORING
Treat your home to a mini makeover with new flooring and installation from Gerami's Flooring, the oldest and one of the largest full-service flooring retail establishments in Acadiana.
PAUL'S JEWELRY
You can show your special someone the true brilliance of your love with a unique gift from Paul's Jewelry. With a gift certificate from Paul's, your choices are unlimited.
CTI OF ACADIANA
And renovations are not just for the inside of your home - add some sparkle to your home's exterior with a gift certificate for concrete staining, refinishing, or polishing from CTI of Acadiana.
Spread some holiday cheer this year by scrolling through the list of items up for auction during the Seize the Deal Holiday Auction, presented by Lafayette Shooters.
Remember, the bidding closes at 7 pm on Friday, December 9th.
10 Old School Christmas Specials That Hit You in the Feels
More From Talk Radio 960 AM