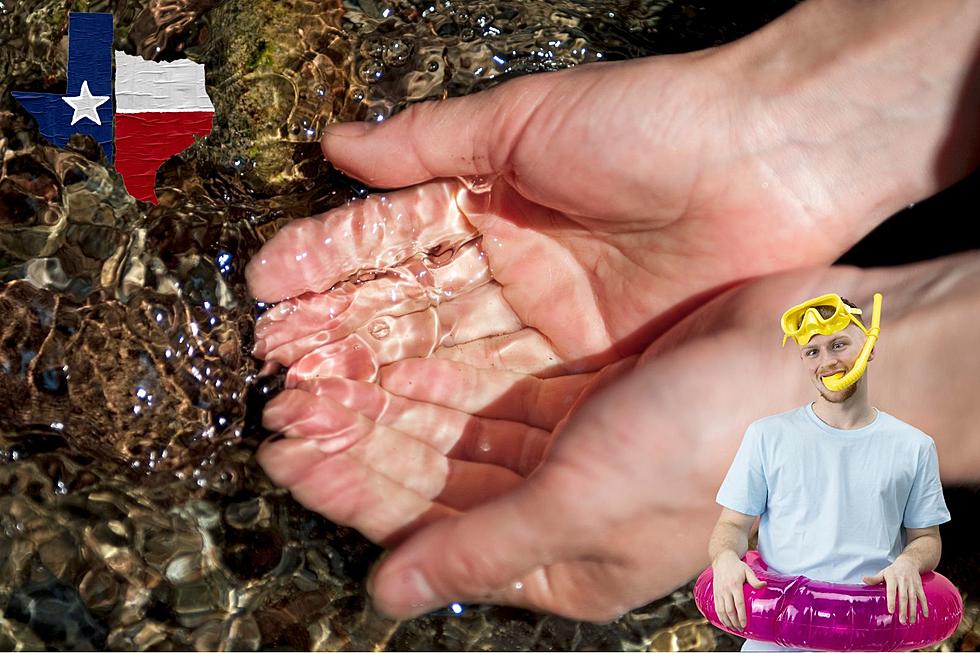 Splash! Have You Visited The Cleanest Lake In Texas?
Canva
Summer is here in Texas and we are enjoying it the best way we know how like heading to the lake for summer vacation. There's nothing better than taking a dip in the lake and enjoying a good time with you and your family. But there are some lakes here in Texas, that you have to be careful of due to how dangerous it could be, or how polluted it is.
TEXANS MUST VISIT THE CLEANEST LAKE IN TEXAS
Don't get me wrong, I want to enjoy the lake like everybody else, but I don't want to need a tetanus shot because of it. There are lakes here in the great state that are absolutely beautiful and some of the cleanest and purest that you've ever seen. According to AZ Animal, if you're looking for a hidden gem for your summer vacation with the purest and finest lake, then Lake Mackenzie is exactly where every Texan wants to be. Lake Mackenzie is so clear and beautiful that it's perfect for anyone who is into fishing, boating, or even setting up camp with your RVs in the summer.
ENJOY YOUR SUMMER AT THE CLEANEST LAKE IN TEXAS
You can find this beautiful lake in the town of Silverton which is a very short distance away from the city of Lubbock. Lake Mackenzie is so beautiful and well known for how pure and clean it is that it has made its place in Texas historic places not only for its distinctive rock formation, and a plethora of animals, but the canyon peaks are also something beautiful to see in this area. Texas if you're looking for a beautiful place to enjoy your summer Lake  Mackenzie is not only home to one of the most beautiful pure lakes in Texas, it's one of our most historic lakes as well. Enjoying  Lake McKenzie is a must on the list of things to do this summer.
Here Are The 3 Most Dangerous Lakes In Texas
The Top 10 Best Places In Texas You Must Visit ASAP
Texas is so huge that's it's like its own country, and there's a ton of country to cover if you want to see it all. To save you a little time, here's a list of what
some
would consider 10 essential destinations if you want to take in the natural beauty of the Lone State. If your favorite place is missing, let us know via the Chat feature in our
free app
.
10 Cheapest Texas Getaways
June 18 was National Wanna Get Away Day, and it got us to thinking of where Texans can get away from it all this summer and have a great time without breaking the bank.
More From Talk Radio 960 AM