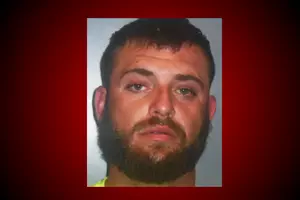 Suspect Booked For Early-Morning Arnaudville Shooting
Gage Patin SMSO Photo
A Breaux Bridge man is in police custody following an early-morning shooting in Arnaudville.
Deputies arrested 26-year-old Gage Patin for allegedly shooting a 55-year-old male victim in the leg last night.
St. Martin Parish Sheriff's Office spokeswoman Maj. Ginny Higgins said the shooting occurred in the parking lot of a business on Main Highway.
Patin was arrested this morning for aggravated battery for the shooting, but he was also booked for a previous failure to appear warrant.
He was booked into the St. Martin Parish Correctional Center in lieu of $5,500-bond.
The victim was treated at a local hospital where he was reported to be in stable condition.
More From Talk Radio 960 AM