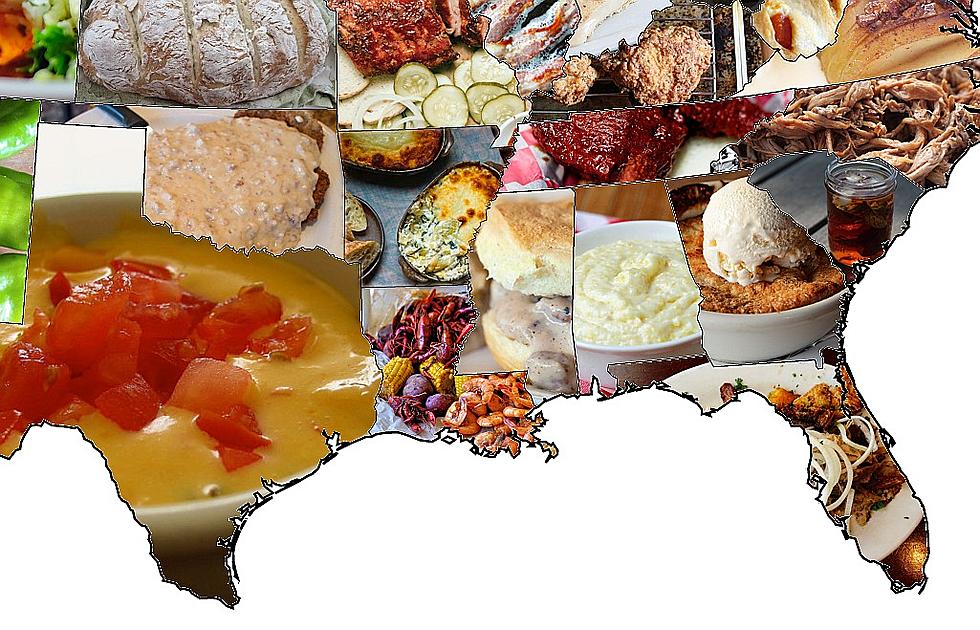 These Are The 50 Foods Each State Is Famous For
reddit.com
(Click on the image above to see the whole map)
As Americans, and especially as Louisianians, we adore food. We know about the amazing food to experience here, but what do all of the other states have to offer, and what is Louisiana most known for in the foodie community? Spoonuniversity.com has done the research and has compiled "The 50 Foods Each State Is Famous For".
I'll give you three guesses as to what Louisiana is famous for, and the first two guesses don't count. Crawfish is what we're known for nation wide. However, can you guess what Nebraska, Indiana or Oregon are famous for when it comes to food? I'll tell you this much, I have never heard of the foods they're famous for, but I don't get out much. Even though I haven't heard of these foods, they look fantastic.
Nevada's famous food is...buffets. Yes, buffets. I love a good buffet as much as anyone, but I'd be a lil haunt if this was "food" my state was most famous for.
Here's the Gulf Coast breakdown -
1) Louisiana - Crawfish
2) Mississippi - Biscuits and Gravy
3) Alabama - Cheese Grits
4) Texas - Tex Mex
5) Florida - Cuban Food
More From Talk Radio 960 AM