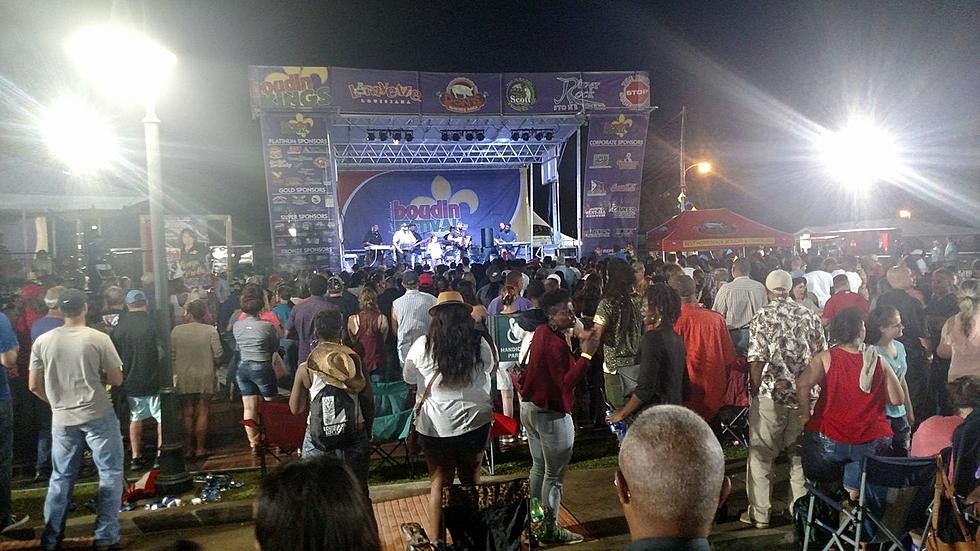 Things To Do in Acadiana This Weekend – April 6-8, 2018
Boudin Festival
It's that time of year in Acadiana when there are lots of great activities to get out and enjoy.
This weekend has a buffet of fantastic festivals, sporting events, and family friendly activities.
Below are some of the highlights:
Cycle Zydeco 2018 - April 4-8: This 4-day casual touring ride winds through South Louisiana. The main routes average about 40 miles per day and stop at points of interest in the area. For more info, visit www.cyclezydeco.org.
Scott Boudin Festival - Friday, April 6 through Sunday, April 8: Live music, carnival rides, and of course, lots of delicious boudin! More info at ScottBoudinFestival.com.
Parks Cracklin' Cookoff - Friday, April 6 & Saturday, April 7: Held at the Cecile Rousseau Poche' Memorial Park, this two-day event includes the Kajun Iron Horse Poker Run, a raffle, cracklin' cooking & judging and great live music. More info at ParksCracklinCookoff.com.
Acadiana Po-Boy Festival - Saturday, April 7 from 11am to 6pm: 3rd annual festival held at Parc Sans Souci in downtown Lafayette. AcadianaPoboyFestival.com for more details.
34th Annual Boggy Bayou Festival - April 5-7, 2018 - Fairgrounds are located one mile south of Pine Prairie off Heritage Road. Proceeds go to the Prairie Manor Nursing Home. Get info at Facebook.com/BoggyBayouPinePrairie
UL Ragin' Cajuns Baseball vs. UT-Arlington - Friday, April 6 at 6pm; Saturday, April 7 at 6:00pm; Sunday, April 8 at 1:00pm - ML Tigue Moore Field. RaginCajuns.com
Lee Greenwood Concert at Evangeline Downs - Saturday, April 7, 8pm Tickets range from $15 to $40 and available at Ticketmaster.com.
For more great community events, visit our Events page here.
More From Talk Radio 960 AM