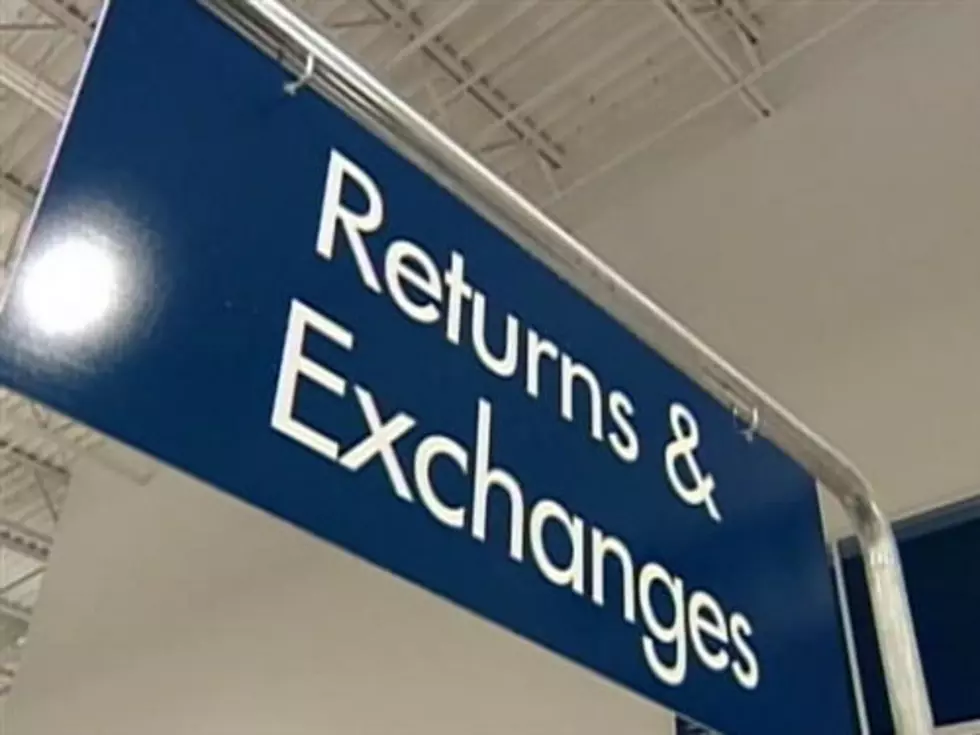 Tips for Returning or Exchanging Christmas Gifts
NBC
Christmas Day has passed and that could only mean one thing -- today begins the annual return-a-thon!
You either already had one of those, or didn't need one of them or it just didn't fit. Whatever the case may be, stores across Acadiana will be busy today.
Return policies vary from store to store but there are some good tips to remember before you head out today so you can avoid a headache at the customer service desk.
Know the policies, deadlines: Read the store's policies at their website, on store signs or on the back of receipts.
Avoid the crowds: Go early in the morning or late in the evening. But right after Christmas, expect long lines. Wait a few days if you can.
Receipts: Having the original receipt or gift receipt makes things a lot easier, but with it being a gift, that's often not the case.
No receipt: Returns without a receipt usually result in a merchandise credit for the lowest sale price. However, it is possible for no refund or exchange at all, depending on the store's policy.
Exchange it: If you like the gift but want it in another color or size, exchanging it is a good possibility. Look for the item or ask for assistance if it's not in stock. It may even be available online or at another store location.
Mystery gift: Not sure where the gift came from? Let technology work for you. It likely will have a barcode. Try scanning it with a smartphone app such as ShopSavvy.
Bring your ID: Even if you have a receipt, some stores require a government-issued ID.
Extra fees: If you're returning electronics or an item that has been opened, be aware that you may have to pay a restocking fee, sometimes up to 15 percent.
Bottom line, pack your patience and kindness. It'll go a long way to helping you get your items returned or exchanged so you can be on your way.
More From Talk Radio 960 AM