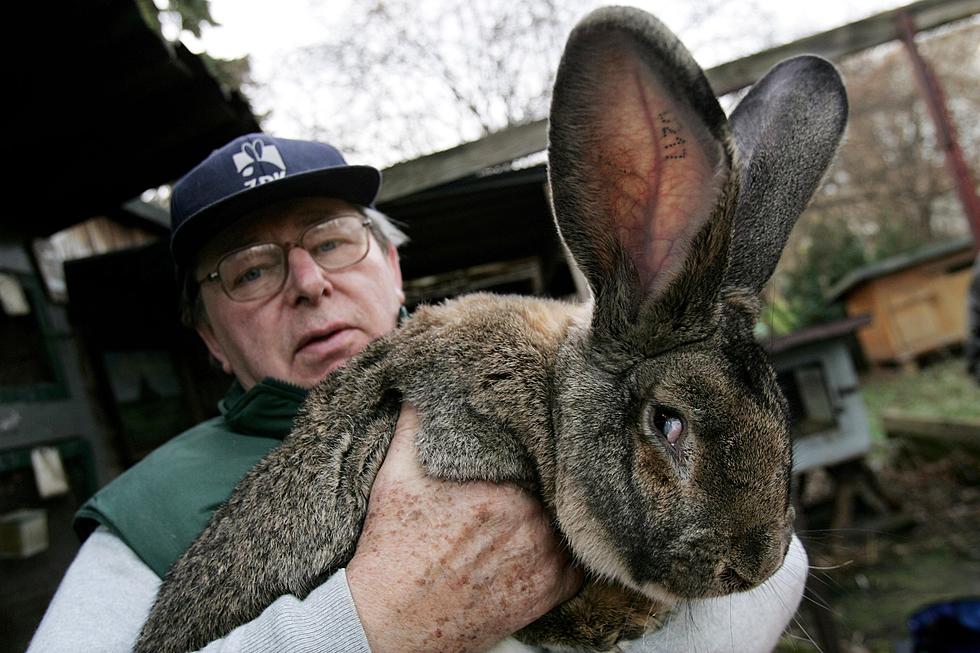 United Airlines Facing Latest PR Crisis After Death Of Giant Rabbit
Sean Gallup, Getty Images
United Airlines just can't seem to catch a break.
The latest PR nightmare with the airline that faced recent backlash over the violent removal of a passenger involves a bunny who was expected to become the largest rabbit in the world.
Except it allegedly died in the cargo area while traveling on a United flight between London and Chicago.
The three-foot continental giant bunny named Simon was being delivered to a new "celebrity owner" but was D.O.A. upon his arrival in the states. Simon's dad (Darius) is currently the largest rabbit in the world, but Simon was set to eventually surpass his dad to claim the title.
As if the story isn't bizarre enough, Simon's breeder—Annette Edwards—is the former Playboy model who had plastic surgery in order to look like the Jessica Rabbit cartoon. She claims the bunny had a full checkup and was in good health before the flight.
We were saddened to hear this news. The safety and wellbeing of all the animals that travel with us is of the utmost importance to United Airlines and our PetSafe team. We have been in contact with our customer and have offered assistance. We are reviewing this matter.
This is just the latest fiasco related to a major airline and it probably won't be the last.
More From Talk Radio 960 AM