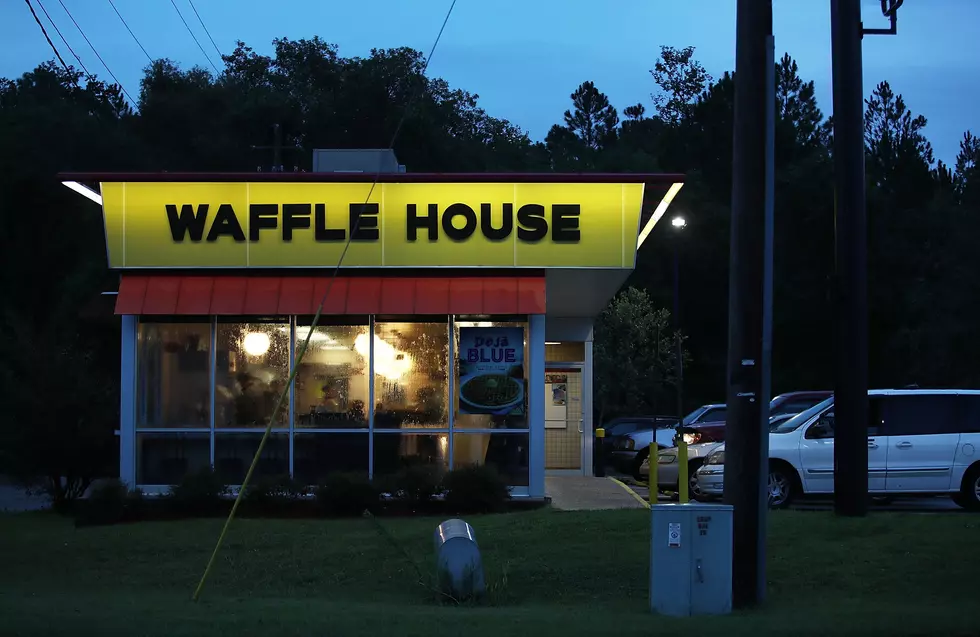 How Waffle House Plays A Crucial Role When It Comes To Hurricanes And Other Natural Disasters
Joe Raedle, Getty Images
Have you seen that one photo of the Waffle House hurricane "situation room?"
There were a few people sharing the image on social media as all eyes are on Florence's landfall in the Carolinas—but there's more to the image than you may know.
In addition to serving up your hashbrowns scattered, covered, and chunked Waffle House plays a crucial role when it comes to natural disasters. According to a report from KHOU, the federal government uses a simple algorithm known as 'The Waffle House Index' to gauge the "toll Mother Nature has taken on a local area."
They are open most of the time. And that was the index. If a Waffle House is closed because there's a disaster, it's bad. We call it red. If they're open but have a limited menu, that's yellow. If they're green, we're good, keep going. You haven't found the bad stuff yet.
The metric is "unofficial" but Waffle House takes pride in the FEMA gauge. Their goal is to reopen as quickly as the storm passes—sometimes being the only place for those affected to get a hot meal. When Waffle House gets back to business it also helps their community to restore a bit of "normalcy" after the storm.
Before a storm hits, the store brings in extra supplies and has managers on standby to help. Most of the 1,900 Waffle Houses are located in the southeast United States, meaning the company is used to battling big storms.
Hats off to Waffle House for keeping us fed and for doing their part to help disaster relief.
More From Talk Radio 960 AM