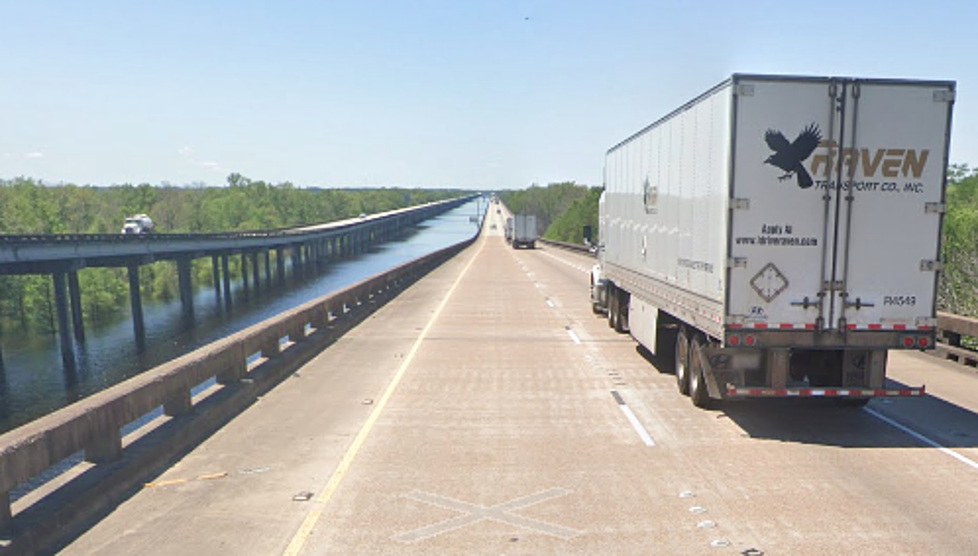 What Are Your Odds Of Being In A Crash On The Basin Bridge?
Google Maps/Google Streetview
I have maintained for several years that the leading cause of religion for drivers in South Louisiana is the I-10 bridge that traverses the Atchafalaya Basin. I know for me, I say a prayer at the beginning and the end of every bridge passage. Yes, I pray for safety and I also pray that the idiots in the lanes next to me have just as strong of a desire to return safely to their homes as I do.
So, let's look at "the basin bridge" and apply a little mathematics to your trips across the 18.2-mile structure. According to LADOTD there are about 200 crashes that happen on the bridge every year. So believe it or not, there are actually some days of the year when there aren't any accidents on the roadway.
Who knew?
As of 2015, the average daily traffic count on the bridge was 30,420 vehicles. Using my Mississippi Public School math skills that will work out to about 11.1 million vehicles crossing the bridge over the course of a year's time. So, if you were to make one trip per year across the basin bridge your odds of being in a crash would be 1 in 55,516.5
Those odds aren't quite as long as the odds of winning the lottery or scoring a chicken sandwich from Popeyes but chances are good you'll reach Grosse Tete with your deductible intact.
Obviously, the reason a crash on the basin bridge is such a big deal is there is no escape route for innocent motorists. On a ground-level roadway, emergency crews have road shoulders and other access points to get equipment to the crash scene. This makes working and clearing a crash much easier today. On the bridge, you really don't have the room and that's why the delays are exacerbated during a crash.
More From Talk Radio 960 AM