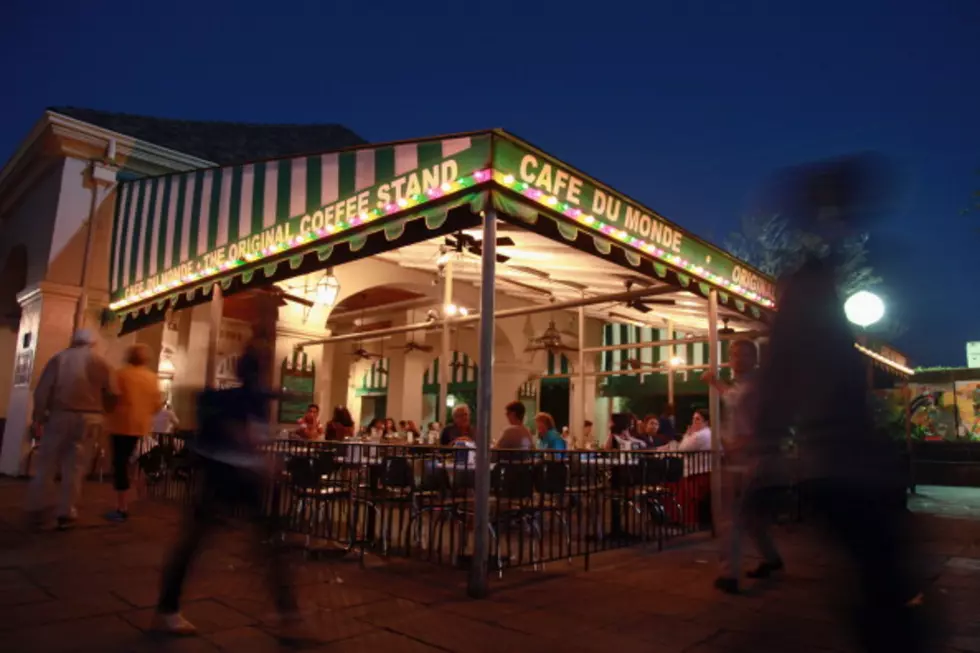 10 Tourist Traps in Louisiana Totally Worth the Visit
Rob Carr/Getty Images
We live in a very unique state, and one that thousands of people come to visit every year for the food, music, art, and festivals. We are so lucky to live in a state with such diversity and fun! I was thinking about places that someone who's not from here would think about visiting if they wanted to come to the great state of Louisiana. Some of these are well known, and some of them could be considered 'Tourist Traps'. Anyway, all of them are totally worth checking out, even if you think they are a little hokey. Have fun exploring, y'all!
French Quarter - New Orleans - we don't think anyone is going to argue with this one. Even though the French Quarter is full of history, it is still a dangerous place to go, and a definite tourist trap. If you don't believe me, just try buying a tee shirt at one of the cheap souvenir shops that are on every corner. But, it can be charming as well. One of the oldest neighborhoods in the state, and home to creepy homes like the haunted LaLaurie Mansion at 1140 Royal Street
The Authentic Bonnie and Clyde Museum - Gibsland - this is where the duo were gunned down in 1934, and the town puts on a Bonnie and Clyde festival every year to commemorate that historic event.There is also a Bonnie and Clyde Ambush Museum in this tiny town. Both sell souvenirs of one of America's most brutal and infamous criminal duos
9/11 Memorial Beams, Giant Empty Head of Justice, and a Bronze Rosa Parks - Lafayette - I put all these together because they are all within walking distance in downtown Lafayette. The 9/11 beams are at Parc Sans Souci, the giant Justice head is at the Federal Courthouse on Lafayette street, and the life size bronze statue sits in the lobby of the Rosa Parks Transportation Center on Lee Ave.
Abita Mystery House - Abita Springs - supposedly the most 'eccentric' museum in the state, it has everything from Darrel the Dogigator to UFO's to folk art. It also has a lot of junk sitting right next to the famous House of Shards. Over 50,000 pieces of found and recycled objects, all in one place
.Voodoo Museum - New Orleans - real human skulls, voodoo dolls, a man with a gator head, and a Rougarou. This place tries very hard to be straightforward and informative, but it's super creepy all the same
The Tomb of Marie Laveau - the most famous voodoo priestess in Louisiana, the last resting place (we think) of Ms Marie is located at St Louis Cemetery #1. Rumor has it that people who want wishes granted draw an "X" on the tomb, turn around three times, knock on the tomb, and shout out their wish. If it gets granted, they come back, circle their "X," and leave Laveau an offering
Louisiana State Capitol, where Huey P. Long was murdered - Baton Rouge - the infamous Senator, known as  'Kingfish' was gunned down on September 8, 1935, and you can still put your finger in the bullet hole
Tabasco Museum and Factory - Avery Island - the newly renovated Visitor Center and Museum is located next to Jungle Gardens, where you can also visit the Giant Buddha from 1100 AD. The McIlhenney family and their employees have lived and worked on the mysteriously beautiful island near New Iberia for over five generations
Duck Commander Headquarters - West Monroe - even though the wildly popular A&E television show has ended, the West Monroe headquarters of the Duck Dynasty clan is still a tourist destination. But now, instead of just selling duck calls, there is a million dollar business in t shirts,bobble heads, and Uncle Si's plastic tea glasses. Still a fun side trip in north Louisiana, though
Evangeline Oak and Memorial - St Martinville - made famous by the19th century poem 'Evangeline' by Henry Wadsworth Longfellow, the oak tree and statues are near the historic St Martin de Tours Catholic Church, and beautiful Bayou Teche. Supposedly the meeting place of Emmeline Labiche and Louis Arceneaux, the counterparts of Evangeline and Gabriel, from the poem.

More From Talk Radio 960 AM