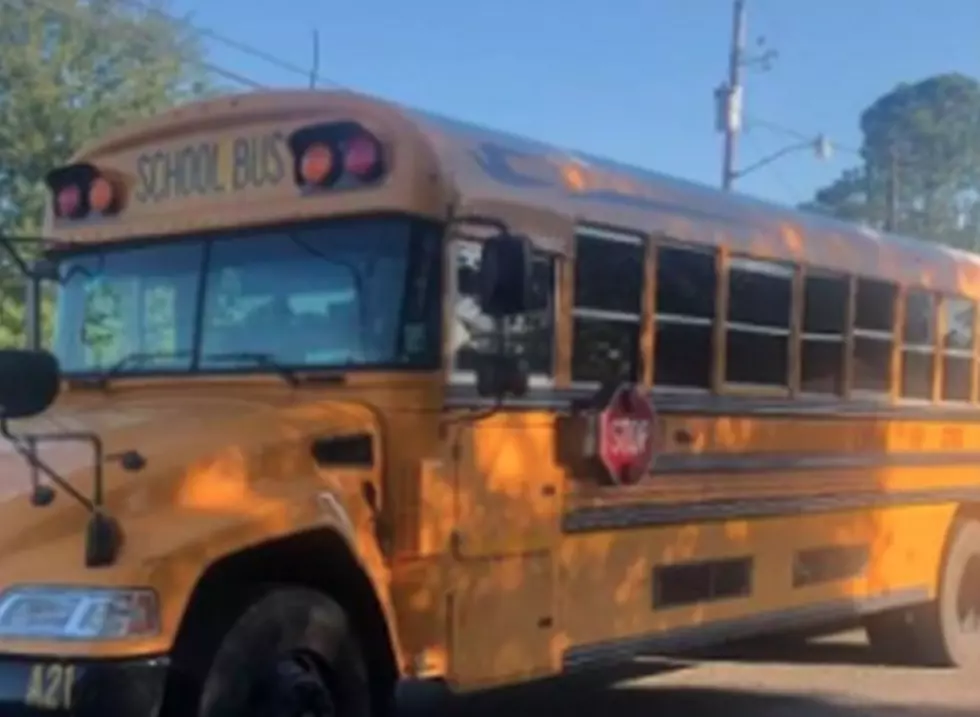 10-Year-Old Takes Jeff Davis School Bus For a Ride
Courtesy JPD via KATC
It is not unusual to see a 10-year-old on a school bus. What is unusual is to see a child of that age sitting in the driver's seat of a school bus and driving it along city streets. That's exactly what happened this weekend in Jennings.
Police in Jennings say the juvenile apparently climbed into the school bus that was parked at Jennings High on Sunday afternoon. An alert motorist noticed the child behind the wheel of the bus on Carver Street. That means the child was able to drive the bus basically across town.
Police say they intercepted the youngster and the bus after the child had managed to drive the large vehicle over two and a half miles without incident. Police say their investigation is now shifting to how the child was able to gain access to the vehicle and the keys needed to drive it.
Police say a similar incident involving a juvenile happened about a year ago. That incident involved a school bus that was stored at the same parking facility that this bus was taken from.
The child's parents will be cited for improper supervision of a minor as a result of the incident.
More From Talk Radio 960 AM