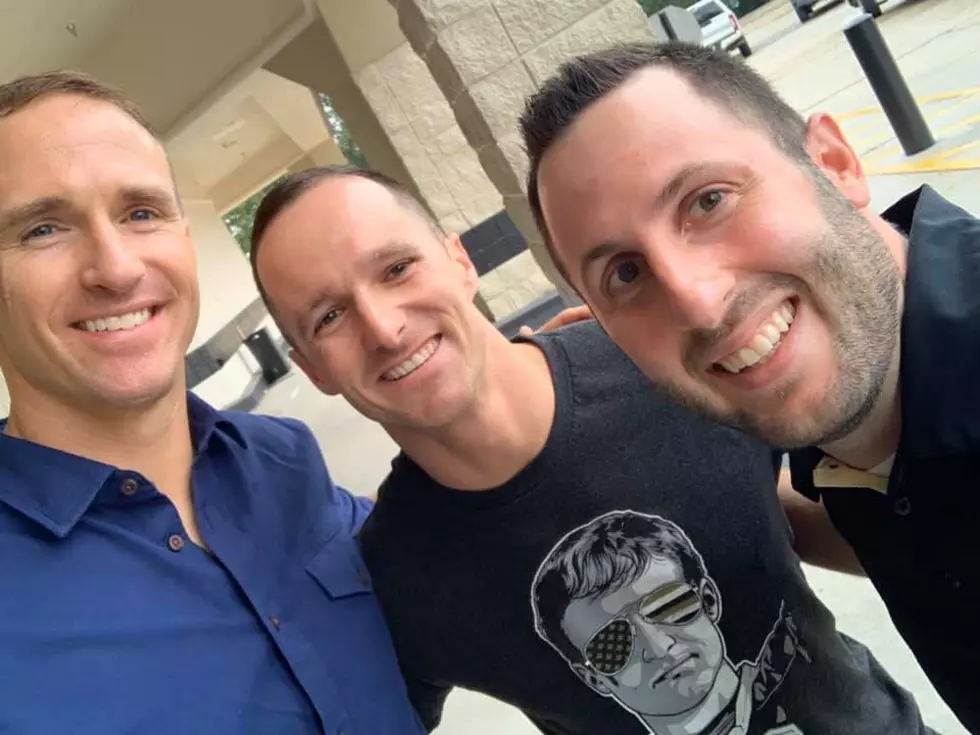 Drew Brees Look-Alike From Lafayette Met The Real Drew Brees And It Was Awesome
Facebook, Christopher Feldman
It was bound to happen, and it finally did.
Earlier this week, local Lafayette business owner Jeremy Hohle (pronounced "holy") went viral for being "Not Drew Brees." If you missed that story you can catch up by clicking here.
I can vividly remember the chatter around the office on Monday morning after Hohle went viral. So many people in the building knew him and carried on about how long he's done his Drew Brees shtick, and everyone agreed that it would be totally awesome if somehow they could actually meet.
What we didn't know was that within 48 hours, Mr. Not Drew Brees would come face to face with the real Drew Brees here in Lafayette and it was just as epic as you'd imagine.
My favorite part is even Drew was excited to see just how much Hohle favored him. The Hall of Famer linked up with Jeremy and told him that the first person to show him the photo was his wife Brittany and even he had to do a double-take.
Are they long lost cousins? Who knows, but we do know that they are two great guys and the world (or at least the Who Dat Nation) is a better place now that they've met.
More From Talk Radio 960 AM