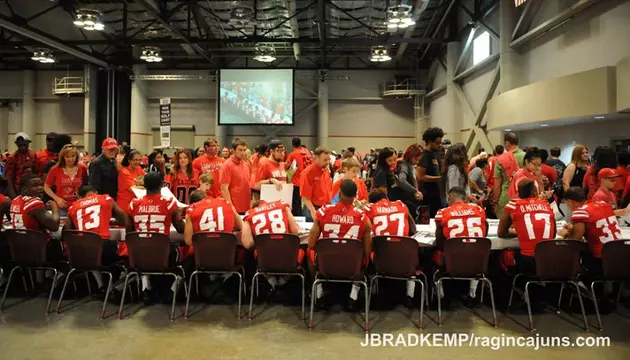 UL Ragin' Cajun "Fan Day" Has Been Canceled Due To Weather
Brad Kemp/RaginCajuns.com
Louisiana's Ragin' Cajun football home opener is just six days away. Today was supposed to give fans to get up close and personal with the Louisiana Ragin' Cajuns football team, but the nasty weather has altered the plan.
The team's annual "Fan Day" scheduled for today at the Cajundome Convention Center from 4 to 6 has been canceled due to tornado warnings in and around the area.
The Cajuns' band, cheerleaders and Ragin' Jazz would've been on hand as well, along with members of the volleyball, cross country and men's and women's basketball teams.
However, safety is the number one priority.
More From Talk Radio 960 AM