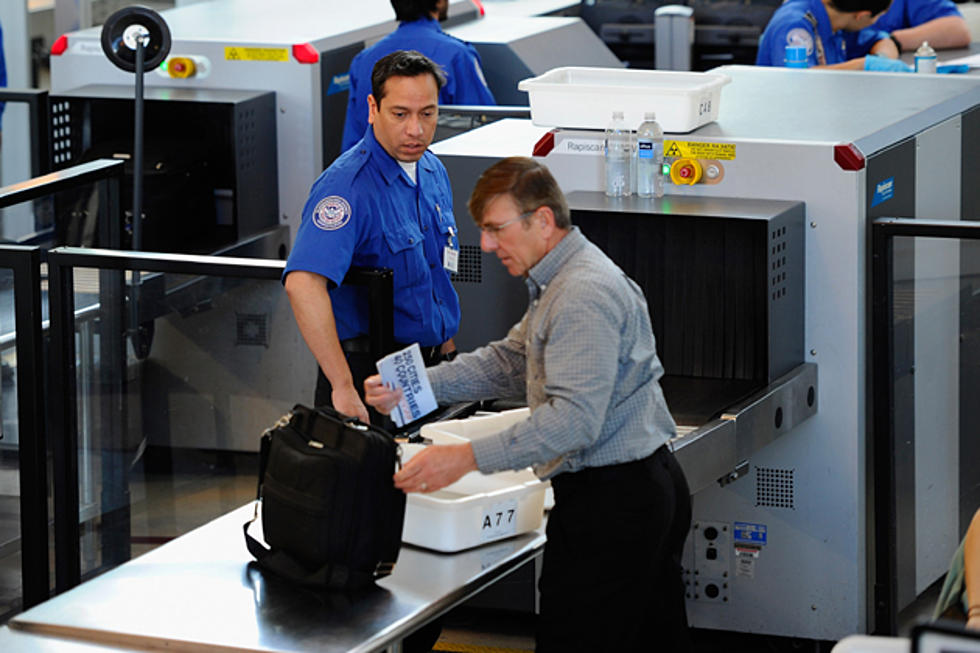 Man Arrested At NOLA Airport For Kicking TSA Bomb Sniffing Dog
Kevork Djansezian, Getty Images
I can pretty much take all of the obtuse and egregious stories in the news of man's inhumanity to men. It's when a man does something to a dog that I get my feathers ruffled. Such was the case at New Orleans' Louis Armstrong International Airport yesterday.
According to a report from NOLA.com, a Transportation and Security Administration bomb-sniffing dog was assaulted by a man near one of the airport gates during a training exercise. The dog, named Tom, and his handler, Benjamin Vidacovich were participating in a training exercise in Concourse B near Gate B-11 about 10 am Tuesday.
That's when agents alleged that Michael Toussaint, a resident of Charlotte North Carolina, allegedly kicked the K-9 agent in the side. Tom was not injured by this unwarranted assault. However, Toussaint did feel the repercussions of his ridiculous action.
He was arrested and charged with animal cruelty. He was placed in handcuffs and booked on the misdemeanor charge. He was incarcerated in Gretna at the Jefferson Parish Correctional Facility. Personally, I hope he missed his flight and I wouldn't mind if he never came back to Louisiana again. But that's just me.
Meanwhile, Tom was checked out and appears to be none the worse for wear following the incident.
More From Talk Radio 960 AM