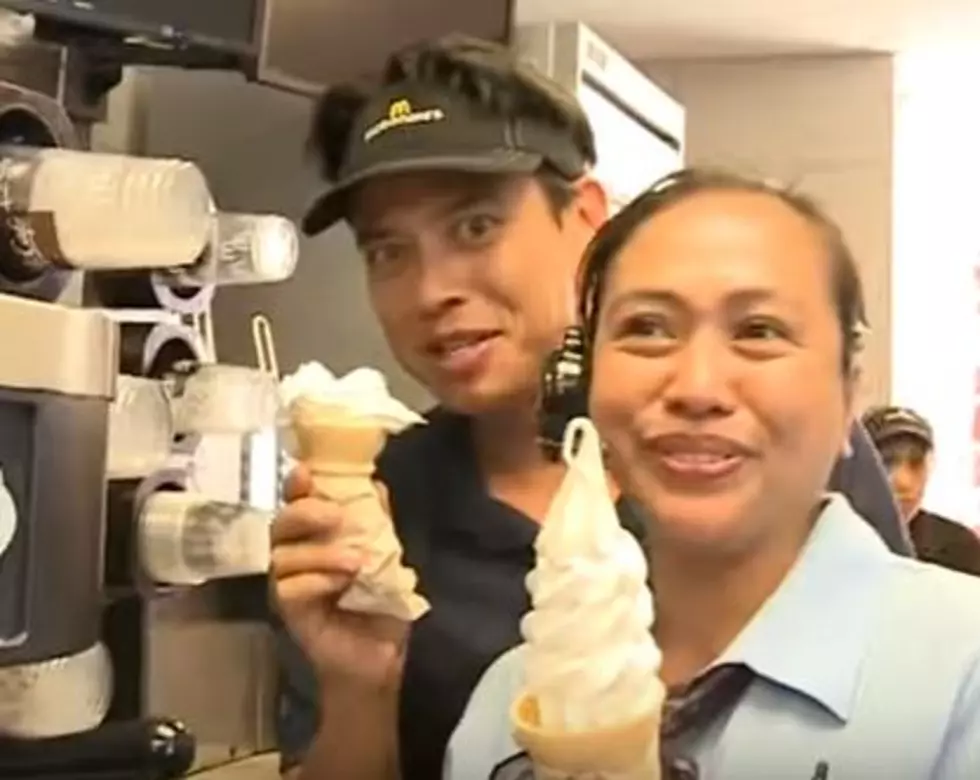 McDonald's Giving Away Free Ice Cream On Sunday
KHON2 News via YouTube
Who doesn't like a creamy cone of delicious soft serve ice cream? Really, what could make that better? If the ice cream was free that would make it better. Well, this Sunday McDonald's makes all of your ice cream dreams come true.
The company had recently made changes to its already delicious soft serve ice cream recipe. They've recently removed artificial flavors, colors, and preservatives from the soft serve ice cream they offer.
If you'd like to get your free cone it's as simple as downloading the McDonald's app on your smartphone. Once you've downloaded the app you will need to look under "My Deals". You'll find the deal on the app on Sunday, July 16th.
You will need to present the offer either through the McDonald's drive-thru or in the restaurant to redeem your free cone. It's a great way to celebrate National Ice Cream Day with the cool, refreshing, and revamped goodness of one of my favorite frozen treats.
More From Talk Radio 960 AM