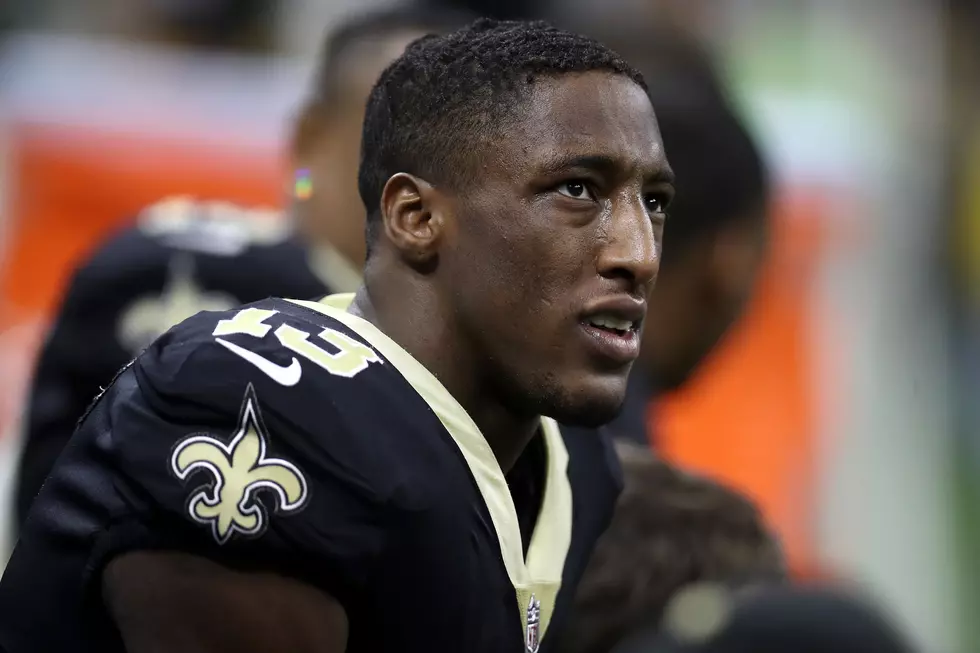 Michael Thomas Fined $10,026 By NFL
Chris Graythen/Getty Images
A $10,026 fine? I wonder if the NFL has tacked on a handling a processing fee? That is just an odd number for a fine. What's even stranger is the fact that the NFL chose to fine New Orleans Saints wide receiver Michael Thomas at all. The league says that Thomas was "taunting" on Drew Brees record-setting pass last Monday night against the Washington Redskins.
That record-setting pass didn't even go to Michael Thomas. He was providing blocking downfield for Tre'Quan Smith who actually caught and scored on the 62-yard heave from Brees. According to reports, Thomas "turned around and said something" to the badly beaten Washington defensive backs.
Apparently, defensive back Josh Norman, one of the Redskins defenders, forgot that he was playing football with grown men and started whining to the officials about all of those mean things that Thomas was saying during the game. Norman didn't have a good night last Monday, he was benched during the game. 
If you ask me it's typical of the NFL scriptwriters, yes I think the entire league is scripted like WWE. Let's take a great sports moment and inject our all mighty omnipotence into the mix. Just to remind these guys that "The League" is still in charge.
Somehow I think Michael Thomas will be able to afford the fine and be alright with grocery money for the bye week. It's a good thing the Saints are on a bye week, it's kind of like Thomas and the rest of the Black and Gold can be in timeout. If only to make the scriptwriters at the NFL feel a little bit better.
More From Talk Radio 960 AM