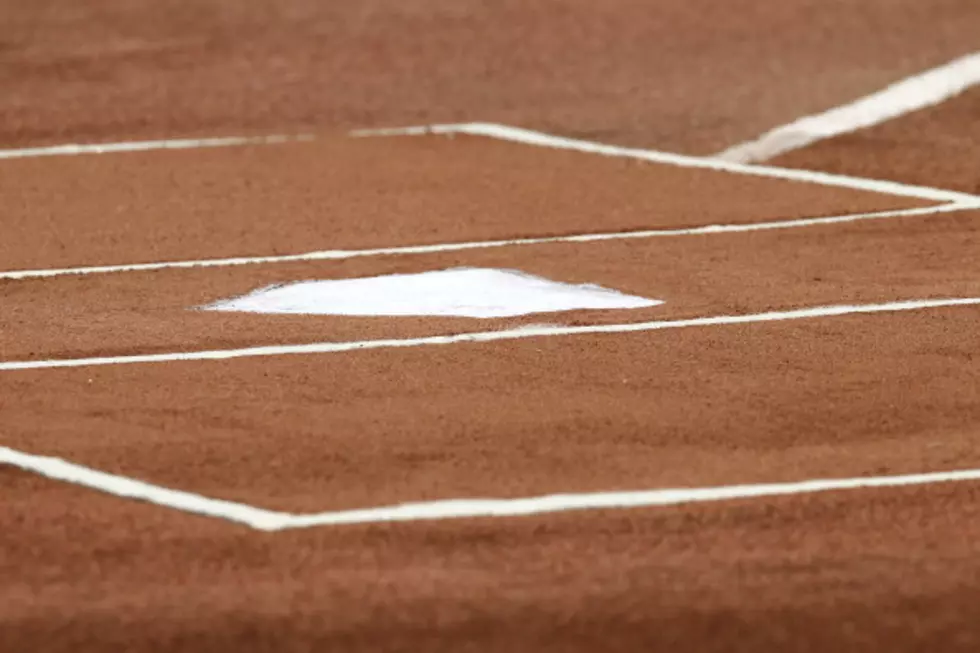 Previewing The Baton Rouge Regional: LSU
(Photo by Winslow Townson/Getty Images)
The Baton Rouge, La. softball regional gets underway on Friday at Tiger Park, with four teams vying for a trip to the NCAA Super Regionals.
Louisiana's Ragin' Cajuns, making their 20th-consecutive regional appearance, will be part of a field that also includes the LSU Tigers, the top-seed in the regional, and the #11-overall seed, along with the Houston Cougars and the Fordham Rams in the double-elimination event.
Louisiana will take on Houston in the first game of the regional, on Friday at 3 pm, followed by a match-up pitting LSU and Fordham at 5:30 pm.
Today, we preview the LSU Tigers.
Making their 20th NCAA Tournament appearance, LSU will also be taking part in their 13th-consecutive regional.
The Tigers, who enter the regional as the top-seed, and the 11th-overall seed, has qualified for the Women's College World Series 6 times in program history, including the last three years.
LSU will enter the regional at 41-14, overall, including a 13-10 SEC mark.
The Tigers have an outstanding program. They have won five SEC regular season championships, and five postseason SEC Tournament titles, while posting 50 wins in 11 different seasons.
In 2016, LSU finished 3rd in the Women's College World Series, the fourth time they accomplished that feat, before going 1-2 in Oklahoma City last year.
Beth Torina, who coached against the Cajuns during her tenure at FIU, is in her 7th season at LSU, accumulating an overall record of 313-133.
Torina follows previous LSU head coaches Cathy Compton (1997-1998), Glenn Moore (1998-2000), and former Louisiana coach Yvette Girouard (2001-2011).
It should also be pointed out that Carol Smith also coached at LSU, from 1979-1981, before the school dropped the program for 15 years.
From an offensive standpoint, LSU doesn't have a lot of power.
Interestingly, they enter the regional with the same numbers of home runs that they entered with last year (36), and are without Sahvanna Jaquish, who finished second on the team, with 9 homers, last season
The Tigers do have the capability to hit for some power, however. First baseman Amanda Doyle leads the team with 7 homers, while third baseman Shemiah Sanchez, Michaela Schlattmann, and Shelbi Sunseri each have 6.
Doyle is LSU's biggest offensive threat, hitting a .335, to go along with 7 homers and 44 RBI's, which leads the Tigers in all three categories.
But the biggest key to containing LSU's offensive may be keeping left-fielder and leadoff hitter Aliyah Andrews off the base paths.
One of the most exciting players in all of college softball, Andrews has stolen 38 of a possible 39 bases this season, to go along with a .333 batting average.
LSU makes contact, but not at the rate that they have. Last season, they struck out less than 200 times as a team, but have fanned 246 times this year.
Still, the Tigers draw walks, steal bases, and play superb small-ball.
Pitching-wise, the Tigers are outstanding.
Senior right-hander Allie Walljasper is the ace, and one of the best pitchers in the nation, sporting a 16-5 record with an ERA. of 1.00.
Walljasper keeps the ball in the park and throws strikes, allowing only 7 home runs all season, while walking only 30 hitters over 160.2 innings.
But LSU's pitching staff goes even deeper, with senior right-hander Carley Hoover, who is 16-6 with a stellar 1.26 ERA., and sophomore right-hander Maribeth Gorsuch, who is 8-3 with a 2.23 ERA.
Hoover hasn't pitched in about a month, and her status for this weekend is unknown, but even without her, the Tigers have a stable of talented arms that are capable of pitching them into yet another WCWS.
The complete regional schedule is below:
NCAA BATON ROUGE REGIONAL SCHEDULE
Friday, May 18, 2018
G1: 3 p.m. – Houston vs. Louisiana
G2: 5:30 p.m. – Fordham vs. LSU
Saturday, May 19, 2018
G3: Noon – Winner Game 1 vs. Winner Game 2
G4: 2:30 pm – Loser Game 1 vs. Loser Game 2
G5: 5 pm – Winner Game 4 vs. Loser Game 3
Sunday, May 20, 2018
G6: 1 pm – Winner Game 3 vs. Winner Game 5
G7: 3:30 pm – (if necessary) Winner Game 6 vs. Loser Game 6
More From Talk Radio 960 AM