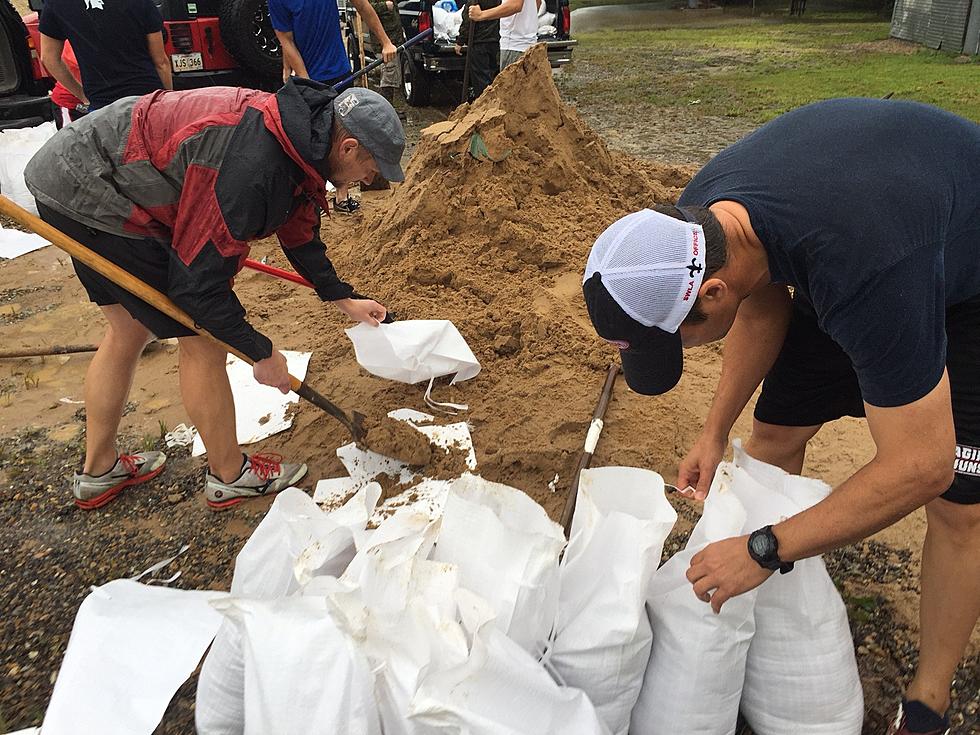 Lafayette Parish Preparing For Barry; Extra Sandbag Location Added
Submitted Photo
UPDATE: Three more sites have been added for sandbag pick ups in Lafayette Parish.
Baldwin Redi-Mix, located at 2000 E Broussard Rd in Lafayette, LA near Milton, LA.

the Cajun Field parking lot at West Congress Street and Bertrand Drive

the South Regional Library on Johnston Street near South City Parkway
UPDATE: With the tropical system projected to make landfall as a Category 1 hurricane, Lafayette Consolidated Government (LCG) officials say they are meeting with state and local emergency personnel to plan for the storm as well as recovery efforts.
"These Emergency Operations Center (EOC) meetings are in preparation for the storm and encompass all of the municipalities at our local level as well as emergency representatives from the State such as State Police and the Red Cross." stated LCG Chief Administrative Officer Lowell Duhon after an EOC meeting. "We are working to plan for every aspect of the storm before, during and after it passes with procedures for flooding, evacuations, potential power outages, debris clean up etc. The meetings are twice a day until the storm passes with constant updates from the Lake Charles Weather Center as the storm develops."
Here's more from Wednesday's LCG press release:
Public Works drainage crews are operating throughout the City and Parish, checking the drainage systems for any signs of potential blockages as well as responding and assessing calls from citizens. Public Works encourages citizens to assess and remove any debris, toys, garbage cans and lids, tree branches and twigs from their storm drains and ditches in an effort to participate in protecting their properties as well as utilize the sandbagging stations available in Lafayette Parish.
Sandbags are still available at the sites LISTED BELOW.
**************************************************
As heavy rainfall is expected to hit Lafayette Parish beginning Wednesday afternoon and continuing through the weekend, Lafayette Consolidated Government reminds you that residents have two locations to get a hold of sandbags – the LCG Compost Facility on 400 Dugas Road in Lafayette and the South District sandbag site on 1017 Fortune Road in Youngsville.
The sites are "self-bagging," meaning the bags and sand are provided to Lafayette Parish residents for free, but residents will need to provide a shovel to bag the sand on their own. Limit is four bags per exterior door, with a maximum of 20 sandbags per household.
Also, the City of Scott is now making sandbags available to residents on Tuesday, Wednesday, and Thursday - at the Maintenance Building at 118 Lions Club Road from 7 AM to 5 PM
Limit is three sandbags per door and you must show a Scott utility bill.
More From Talk Radio 960 AM