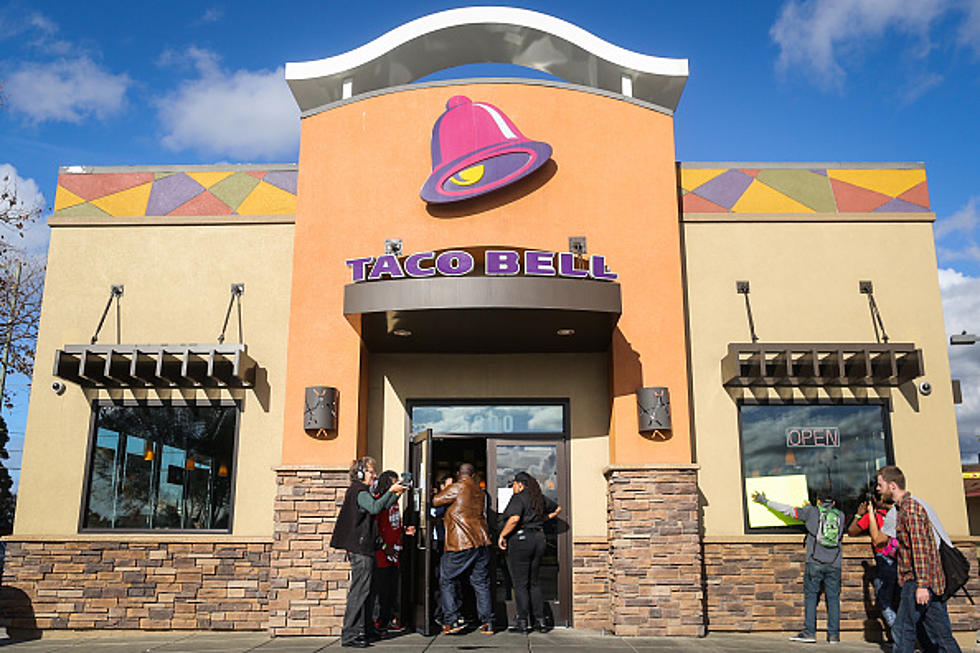 Taco Bell Is Giving Away Free Tacos
Elijah Nouvelage, Getty Images
Taco Bell made a bet, basically, with all of the United States. That bet was their annual "Steal A Base, Steal A Taco" bet. If any player steals a base during the World Series, everyone gets a free taco. Last night, that happened in the 11th inning so we get free tacos! Here are the details...
Taco Bell will be giving away free tacos on Wednesday, November 1, from 2pm to 6 6pm CST. Customers are limited to one taco per person.
The man we need to thank for this is Cameron Maybin of the Houston Astros. Last night, Maybin stole 2nd base in the 11th inning.
Maybin was pretty excited about Houston's win in extra innings, and pretty exited about giving us the chance to get free tacos.
More From Talk Radio 960 AM