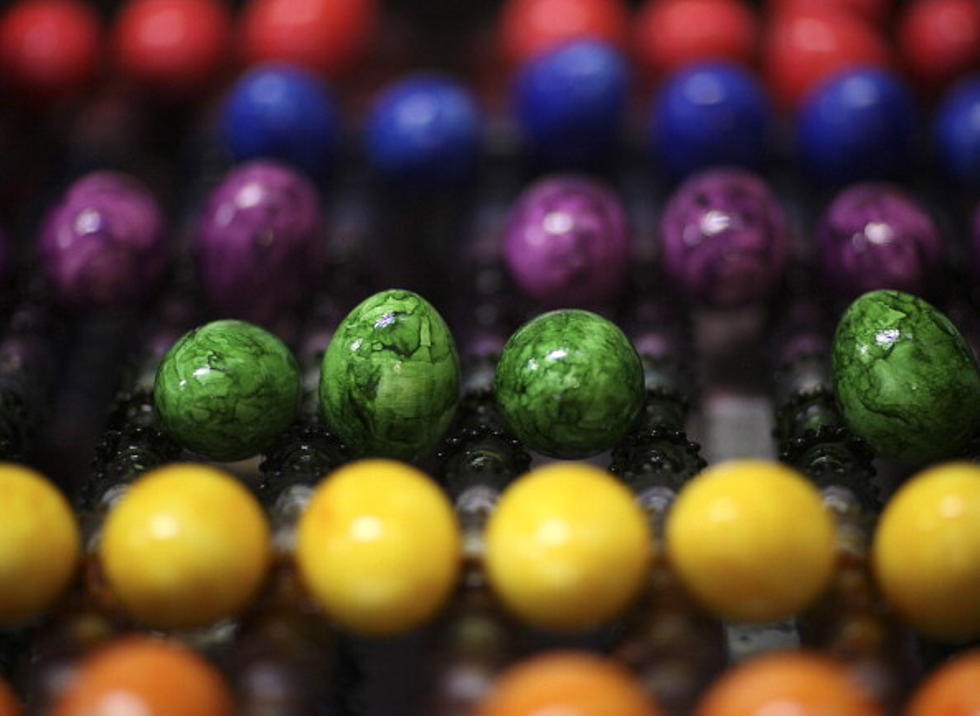 The Fun (and Competitiveness) of a Cajun Easter Tradition: Egg Paque (VIDEO)
(Photo by Ralph Orlowski/Getty Images)
Someone asked me the other day, "What comes to your mind when you think of Easter?"
My answer was two-fold.
First, I think of my faith in Jesus Christ and that He raised from the dead after dying for the sins of mankind. Resurrection Day - or Easter Sunday - is a celebration of that.
But, I also think about a favorite Cajun tradition that I have celebrated with my family since I was just a little boy: Egg Paque.
Egg paque was quite the competitive sport for me growing up. Whether I played against my Paw Paw or my Pappy, I wanted to beat them and be considered the Paque Champion of the Comeaux - or Domingue for my mom's side - family.
As a kid, I would take great pains to make sure I was picking the right egg to go into battle with, an egg that would take down the two champions of the Comeaux and Domingue households. Then, there was the strategy of who would initiate contact first.
As a kid, it seemed almost improbable that I would beat either of them. My egg could be victorious against the rest of the family but when it came time to compete against either of my grandfathers, my egg would fall flat.
It's like their strategy was planned perfectly and their egg was made of steel.
Until it wasn't and I finally beat them one Easter weekend.
As I look at my two young children on this Easter weekend, I look forward to when they become old enough to play Egg Paque and to when each of them finally have that Easter weekend when they become the champion of the Comeaux household.
About nine years ago, me, Bernadette Lee, and former KPEL talk show host/news anchor Ken Romero played Egg Paque. It was a fun competition during which Ken gave a little bit of a Cajun French information while we played (More on the history of Easter Egg Pocking or Egg Paque).
Step back in time and enjoy the video we put together!
What Louisiana People Really Want for Easter
*What Makes Acadiana Such a Great Place to Live
10 Most Common Cajun Last Names in Louisiana
More From Talk Radio 960 AM