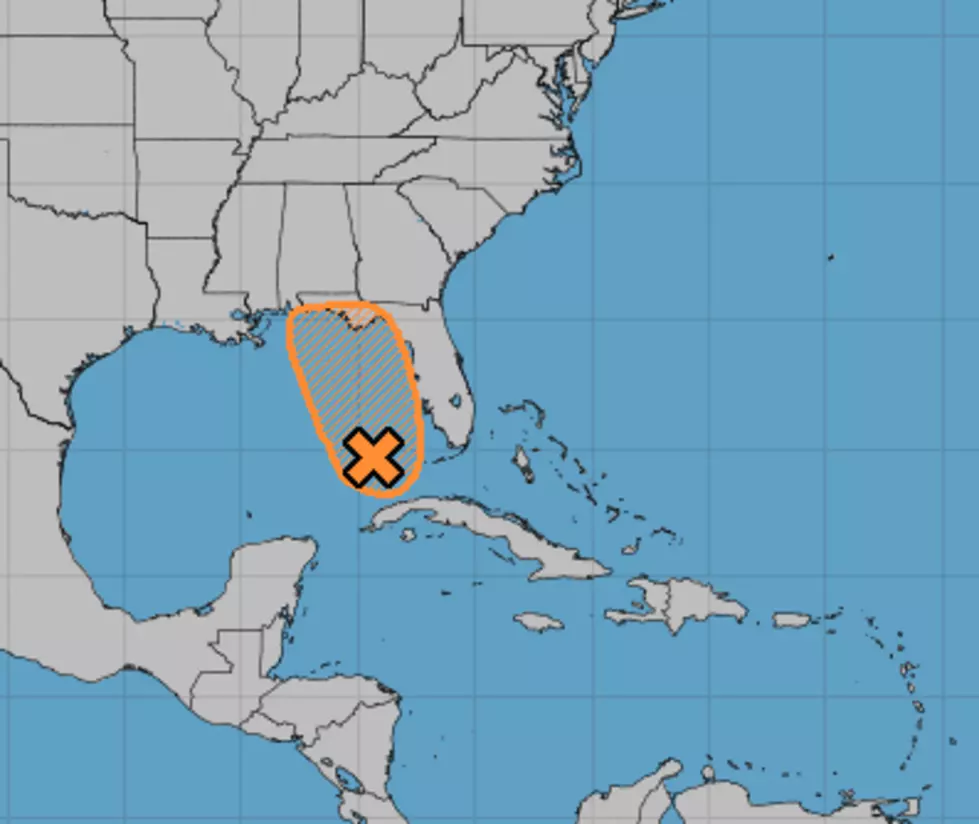 Tropical Development In The Gulf Possible This Week
nhc.noaa.gov
I don't think Mother Nature cares for our calendar or when we say the official Hurricane Season is supposed to start. While our calendar says June 1 is the beginning of the tropical season in the Atlantic Basin, Mother Nature is already brewing up the potential for tropical trouble right in our own backyard, a full two weeks ahead of schedule.
Forecasters are monitoring a broad area of low pressure that extends from Western Cuba across the Florida Straits and on to the Florida Peninsula. Forecasters are giving this system a 40% probability of development over the next five days.
Based on current and forecast weather patterns should this system develop further it doesn't appear to be much of a threat to the Louisiana Gulf Coast  Most tropical models keep the system just off the west coast of Florida for the next few days as it drifts slowly to the north.
Since most of the rain and thunderstorm activity is located on the eastern side of this system vacationers headed to Florida over the next week should be packing a lot of rain gear and be aware of the potential for flash flooding or strong thunderstorms.
More From Talk Radio 960 AM