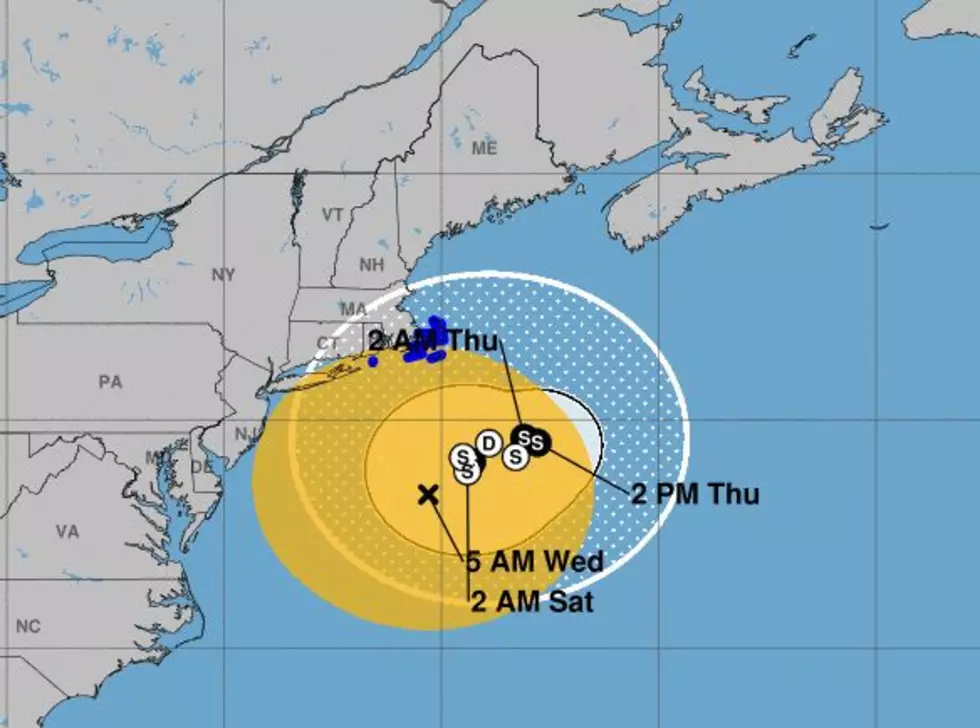 Tropical Update – Jose Downgraded,Maria Still A Monster
nhc.noaa.gov
Hurricane Jose was downgraded to Tropical Storm status as the system moved over cooler waters during the nighttime hours. This weakening trend is expected to continue for the next several days. Unfortunately, the system is forecast to stay in the same basic geographic location for those next few days.
Residents from New Jersey to Maine are experiencing gusty winds, heavy rains, high surf, and a lot of beach erosion as a result of Jose. The track forecast keeps the system in the area at least through the weekend. However, Jose should begin to lose its tropical characteristics and eventually move off into the northern Atlantic.
Hurricane Maria has once again brought death and devastation to many of the small islands of the Caribbean. The system is currently passing over the island of Puerto Rico. The local radar out of San Juan shows the eye and circulation of that storm quite clearly.
Maria remains a major hurricane and is expected to track across Puerto Rico during the day today. The system's track forecast carries the center of circulation north of the Dominican Republic and over the eastern islands of the Bahamas.
Tropical forecast models do bring Maria close to the Outerbanks of North Carolina over the next few days. Exactly how close to the U.S. coastline the system will get is still up for debate. Meanwhile, residents of the East Coast from North Carolina to New England should keep a watchful eye on the storm and its forecast track.
More From Talk Radio 960 AM