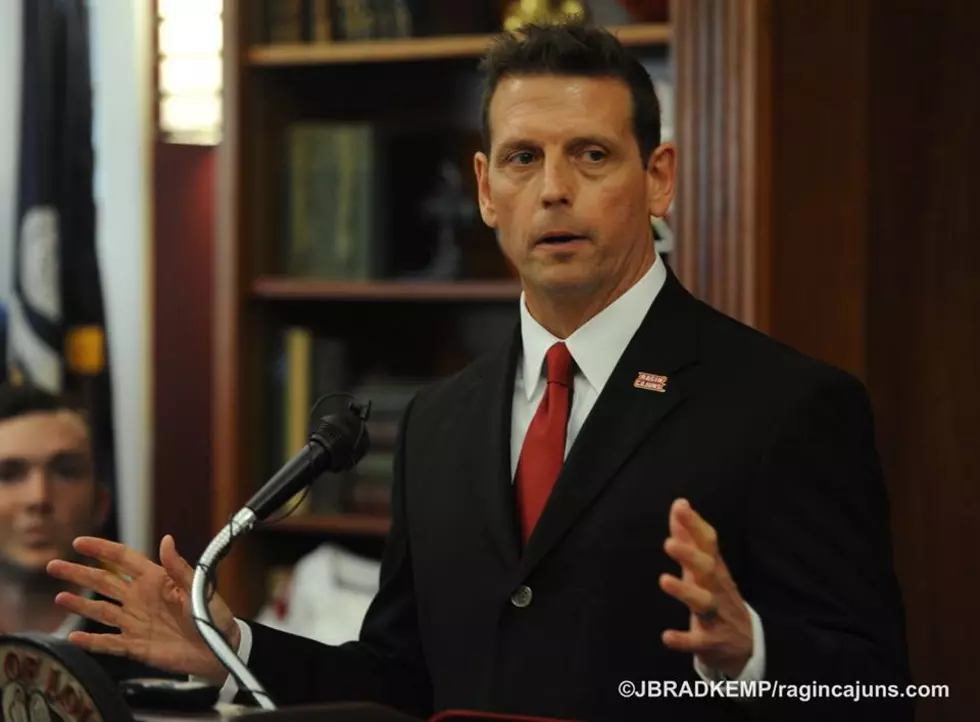 Trusting the Process – From the Bird's Nest
Brad Kemp/RaginCajuns.com
(Update:  Since this story was published, there is a report out of Arizona that Associate Head Coach Billy Napier of Arizona State has been offered the head coaching job at UL.  A report Friday says he plans to accept the offer.)
It's Thursday and there's still no white smoke coming out of the LITE Center.
And, in today's instant gratification society, that's enough to make people panic.
But this is no ordinary coaching search, certainly not by UL standards.
It's been seven years since the Cajuns have done a coaching search for football.  And, much has changed.  Athletic Directors have to deal with agents more than ever.  And, agents drive pretty hard bargains.  That's why coaches hire them.
Louisiana Athletic Director Dr. Bryan Maggard said back on December 3rd that he would have no comments to make on the search.  He also said that unless something came directly from him, it should not be considered totally factual.
That hasn't stopped fans and media alike from speculating.  And we've found out info.  Some of it has been accurate.  Some of it has not.
Maggard has done a masterful job playing things close to the vest.  Some of my most trusted sources in the past are being tight lipped.  It hasn't been easy to get real information.
When the search began, everyone in the media threw out names.  Since then, other names have surfaced.  And, we've been quick to mention them.
By last weekend there was a rumor Maggard had found his man.  The only problem was, no one had even been officially interviewed at that time.
Wednesday I reported on "Bird's Eye View" that Penn State offensive coordinator Brent Pry was the front runner for the job and I would be surprised if he wasn't Maggard's choice.  I have since reported Pry is the man the Cajuns want.  And that means the negotiations have begun.
But there's so much to negotiate, especially with agents involved.  How much is the base salary?  What are the incentive bonuses?  How long is the contract?  What are the buyout terms for the candidate and the school?  What kind of budget will the coach have for assistants?  For recruiting?
I'm not all that concerned there has not been a press conference scheduled to announce a hiring.  I do not think the December 20th early signing period is, or should be a factor in the hire.
I think getting it right is paramount.
It's obvious Maggard is being meticulous with his search.  He is well aware this is the most important hire he may ever make.
And, we all need to remember Maggard isn't hiring a resume.  He said from the beginning he was looking for someone that could embrace the Cajun culture, build relationships and put together a quality staff.  And, he said he was looking for a proven winner.  He also said he isn't an X's and O's guy.
So, here we are.  Tomorrow is Friday and there are many who believe if the Cajuns don't make an announcement by then, it means things with Pry (if in fact, he is the choice) will have fallen through.
I believe it will be on Maggard's timetable.  Not ours.
He's asked everyone to trust the process.
More From Talk Radio 960 AM