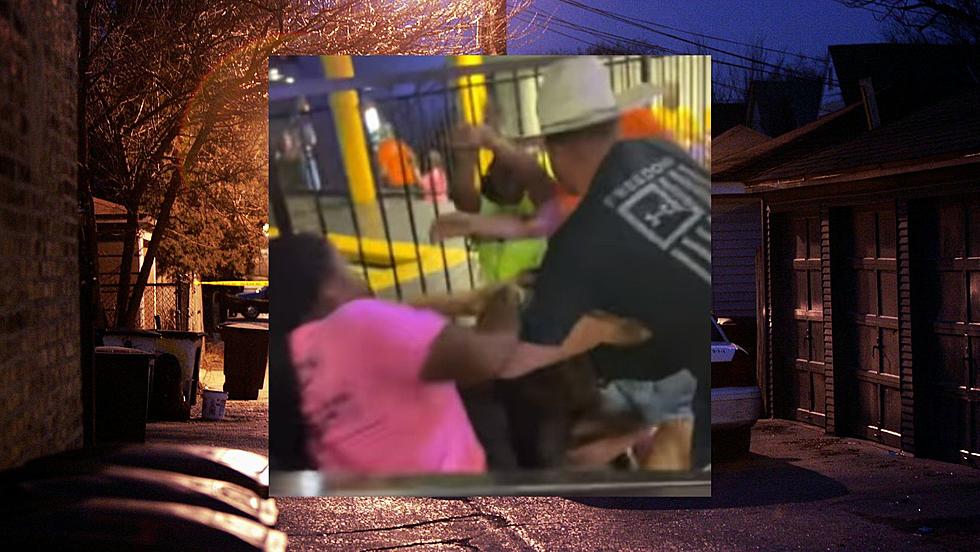 Video of Wild Brawl at Bossier, Louisiana Trampoline Park
Facebook Screenshot/Canva/Getty Images News
UPDATE: We asked Bossier City police for a comment and update on the incident. Here's what they had to say:
The incident to which you refer was the result of a child "allegedly" being slapped while playing at the trampoline park. In response to the incident there was a fight between parents of both children. There were Law enforcement officers on the scene. They were able to step in and break up the fight but only after a number of blows had been thrown and several people being hit. There were no significant injuries reported and no one in need of medical transport. There were four arrests made by citation as a result of this incident. In this climate that we now live where these types of occurrences appear to be common place there is a message that we want to communicate from Bossier City. From Mayor Tommy Chandler and Police Chief Daniel Haugen there is a message and a promise – no public fights, altercations or brawls of any kind will be tolerated. THERE IS ZERO TOLERANCE!!! If anyone initiates or takes part in any type of public fight in Bossier City… YOU WILL BE ARRESTED AND YOU ARE GOING TO JAIL. After being arrested you will be persecuted to the fullest extent of the law. This type of behavior will not be tolerated.
---
(Bossier City, Louisiana) - In a case of (what looks like) parents behaving badly, an embarrassing scene broke out during an event at a Bossier trampoline park.
On Saturday (8/12/23) evening the Bossier trampoline park was having a weekend event and seemed to have quite a large crowd present. At some point during the evening's festivities, a group of parents began arguing. The reason behind the altercation is not fully known, but at some point, the disagreement turned physical.
Kids and parents alike stood by watching, with some recording on their phones. Two women seemed to be pulling the hair of another woman when a man with a cowboy hat stepped in and started swinging.
Less than a minute after the chaotic fight, employees and patrons of the trampoline park (as well as a Bossier Marshal and Police Officer) were able to break up the fight. Not long after the evening event, the videos started circulating on social media with outraged parents pointing fingers and making the point that these folks should be behind bars.
No word yet if anyone was arrested in connection to this fight, but we have reached out to Bossier Police Department for more information. This article will be updated as more information is forthcoming.
Caddo Parish Violent Offenders for 8/5-8/11/23
The following booking photos are those who were incarcerated for crimes of a violent or sexual nature. Some of those pictured may have already been released and all pictured are considered innocent until proven guilty in a court of law.
More From Talk Radio 960 AM