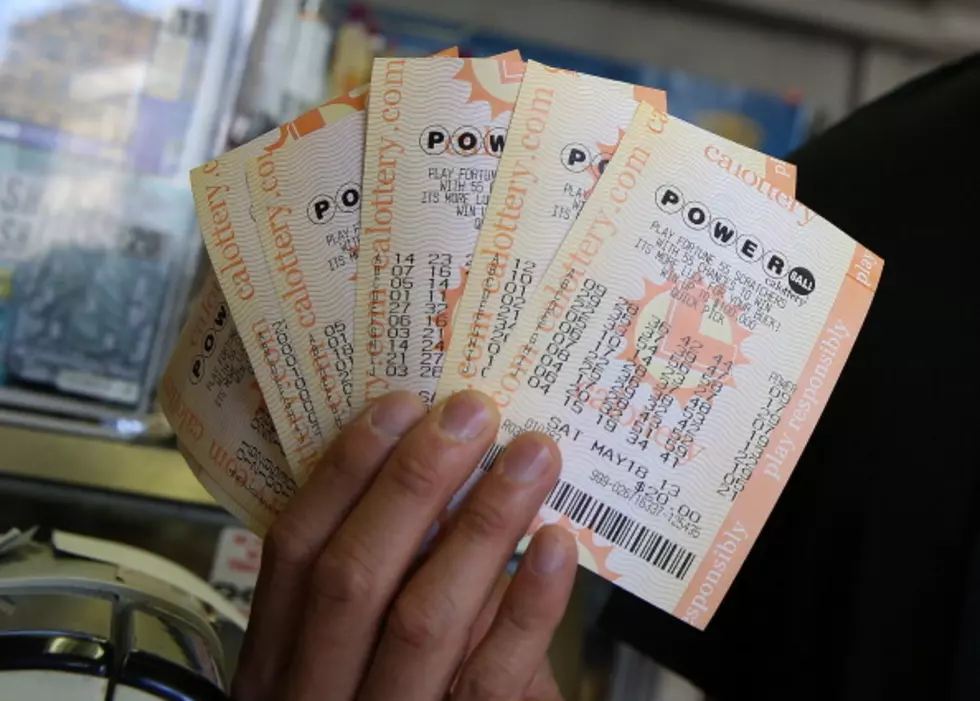 $50,000 Powerball Winning Ticket Sold In Southwest Louisiana
Justin Sullivan/Getty Images
For some reason, I can never remember the Powerball drawing that happens on Wednesday night. Maybe I secretly don't want to become a mid-week millionaire. I'd rather get rich on the weekends. Who am I kidding? I don't care what day of the week my ship comes in, I just want to make sure I am at the dock and not the airport when it happens.
If you played the Powerball Lottery last night and you purchased a ticket in Sulphur Louisiana you really do want to double check your numbers. A ticket sold at MIsse's Grocery on East Lincoln in Sulphur is worth $50,000 this morning. The ticket matched four of the five regular ball numbers and the Powerball.
The winning numbers for June 6, 2018, drawing were:
23 28 41 53 56 PB 14 3XPowerplay
There was no big winner in the Powerball game last night so this coming Saturday, June the 9th the estimated jackpot will be $105 million. As always play responsibly and best of luck to you and yours.
More From Talk Radio 960 AM