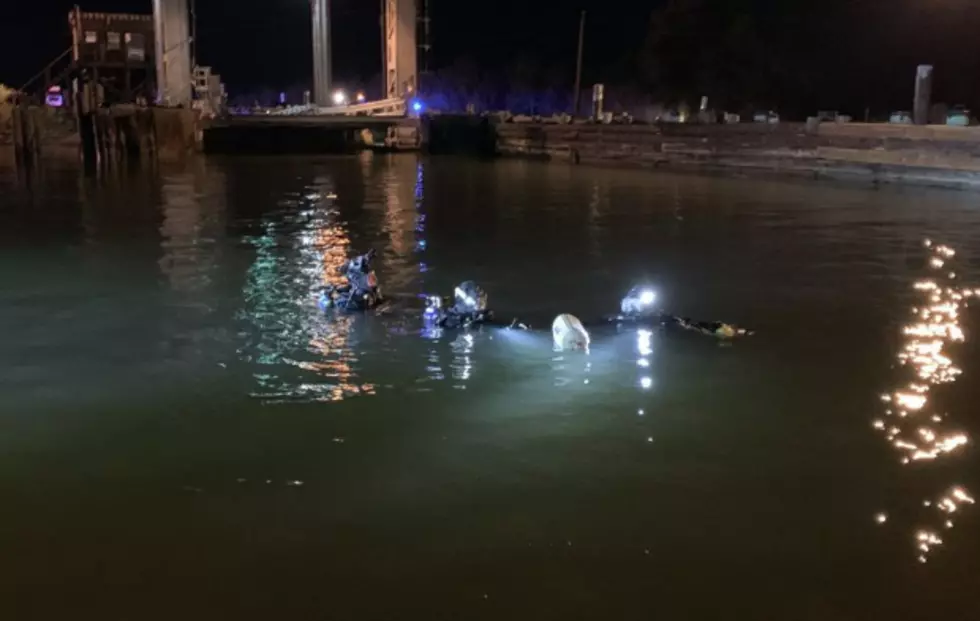 Body Recovered From Calcasieu Ship Channel
Courtesy KATC
Cameron Parish Sheriff's officials have recovered a car and a body in connection with an incident that took place Friday evening near Hackberry. Deputies say they were alerted to a report of a motorist driving erratically around Hackberry about 7 pm on Friday night.
Deputies intercepted the driver who refused to stop when ordered to do so by officers. The suspect vehicle continued driving erratically in the general direction of the Cameron Ferry. Then the suspect vehicle drove through two barricades and into the water.
Deputies say heard what they thought was a gunshot coming from the vehicle. They also observed the windshield breaking but did not see a suspect climb from the vehicle.
Deputies and rescue crews did recover a body from the vehicle after a brief search. Cameron Parish Sheriff Ron Johnson suggested that the case is being investigated as a suicide since a weapon was found in the vehicle and authorities heard what they believed was a single gunshot.
Efforts to recover the vehicle were ongoing over the weekend.
More From Talk Radio 960 AM