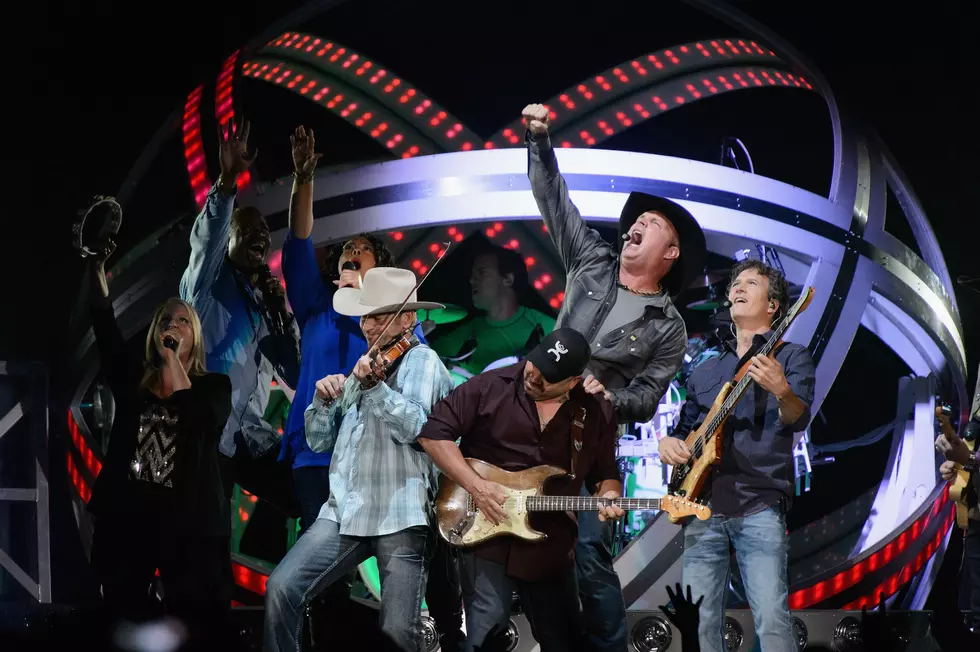 'Callin' Baton Rouge' from Cajundome Show Featured on New Garth Brooks Triple Live Album
Daniel Boczarski / Stringer, Getty Images
Garth Brooks has been teasing for a while now that he was putting out another live album. That happened yesterday with the digital release of Triple Live, a three-disc live album.
Each of the three albums features eight or nine songs showcasing fan favorites such as "The Dance", extended versions of "The Thunder Rolls" and "Friends in Low Places". There are also covers of George Strait's "The Fireman" and Nitty Gritty Dirt Band's "Fishin' in the Dark".
But it's the first song on the last "disc" that will get the attention of us Louisianians. That would be a little song called "Callin' Baton Rouge."
What makes this song so special, other than the fact that Garth proclaims it our state's national anthem, is that this recording is from one of his Lafayette Cajundome shows in 2017!
How do I know this? Well, Garth told me himself how great of a live recording they got of the song after the first night's show on Friday, June 23, 2017.
I was backstage before the Saturday show and he recalled me asking him at his press conference the day before about the rumored live project. He pulled me aside and said they had indeed recorded the show the night before and that they had a clean sounding recording of "Callin' Baton Rouge."
"Jude, I just heard the mix from last night and "Callin' Baton Rouge" sounds amazing," Garth informed me that night.
And if you were at that first night's show, you recall the little LSU chant that broke out towards the end of the song. Yes, you'll hear it in the live version of the song too.
While this Ragin' Cajun alumnus has no animosity towards the Tiger faithful, I did show my school pride that night in the arena that houses some of my alma mater's events. ;)
There's even more good news -- the album is free right now for you to download!
Simply go to this link through Ticketmaster right here and enter the code "GARTHTRIPLELIVE" to redeem your free copy on your desktop. The live album will then be widely available this fall.
More From Talk Radio 960 AM