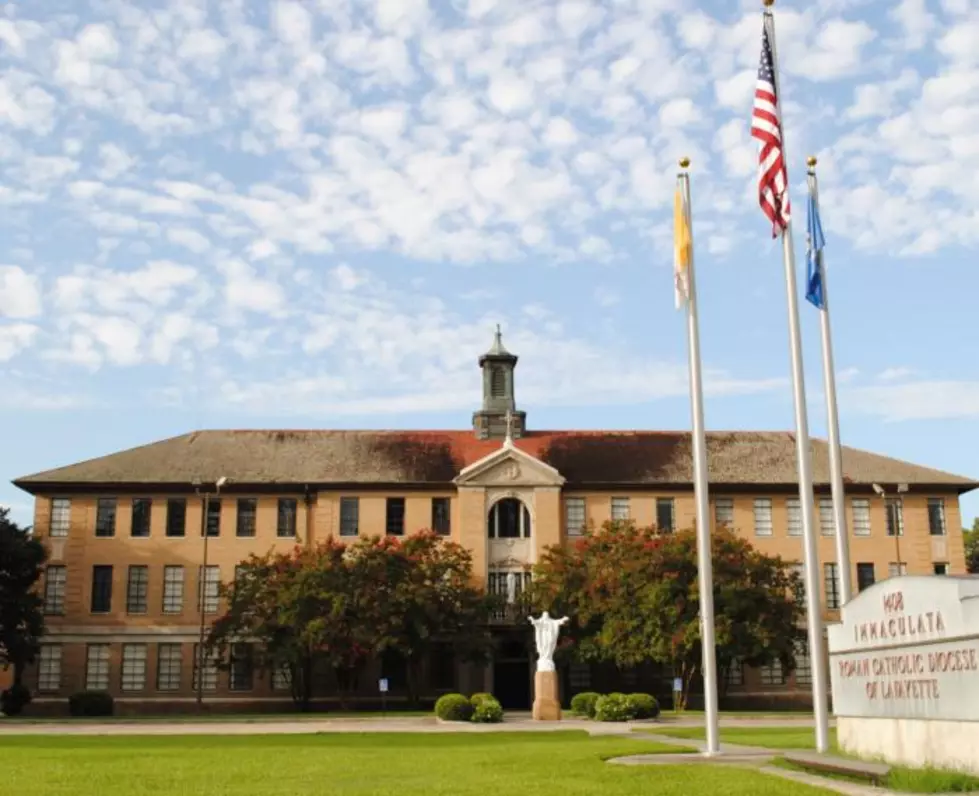 Diocese of Lafayette Considers Options to Bring Back Congregation
diolaf.com
A recent question I saw posted on Facebook asked, "where's one place that you miss going the most"? Not surprising in a community as faith-based as Acadiana is, Church was one of the more popular answers. In fact, it was the most popular destination that I saw listed.
The Lafayette Diocese is working diligently to be able to offer in-person services for the faithful. However, due to restrictions placed on public gatherings in these pandemic times, a gathering of the faithful needs to be managed for the safety of all.
Currently, the Diocese is addressing the coronavirus issue on two fronts. There is one task force whose mission is to keep up with all of the government directives. Whether those directives come from the federal, state, or local level the Diocese will explore the best options from that guidance to keep parishioners safe while still ministering to their spiritual needs.
The second task force is tasked with understanding how each of these restrictions can be supported while still serving the needs of Acadiana's Catholic community. One of the ideas being floated in that regard is the possibility of weekday mass or several services during the week.
In a story penned by KLFY reporter Mariah Hester, Blue Rolfes, the Communications Director for the Lafayette Diocese said,
Instead of 900 people wanting to show up on Sunday, we have a couple everyday of the week, and that way everyone will have the opportunity to receive holy communion but we will still be in line with the guidelines and the directives.
Obviously the Diocese encourages those who are the most vulnerable to remain at home or at least remain health-conscious even when churches are reopened fully. In the meantime, the Diocese is doing all it can to ensure that Acadiana's "soul food" is still being served to those that need it.
10 Most Common Cajun Last Names in Louisiana
More From Talk Radio 960 AM