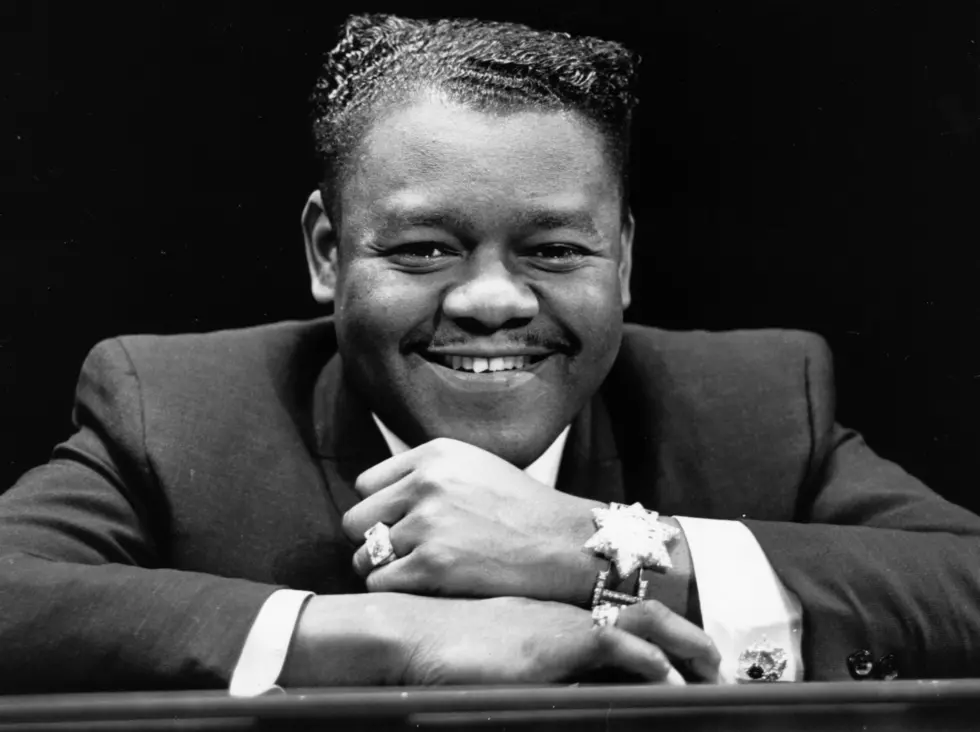 Legendary Musician, Piano Prodigy Fats Domino Dies At Age 89
Express Newspapers, Getty Images
Mr. Domino, a lifelong New Orleanian who dominated pop and R&B charts from 1949 until the early 1960s, lived in splendor in a house on Caffin Avenue until floodwaters overwhelmed his home, along with the rest of the Lower 9th Ward, when Hurricane Katrina struck on Aug. 29, 2005. After days of media speculation about whether he had survived, Mr. Domino was rescued from his second-floor balcony by boat. From then on, he lived with his daughter Adonica in Harvey.
In addition to crafting timeless hits like "Ain't That A Shame," "Blueberry Hill," "I'm Walkin'" and countless others, Domino helped break down some of the racial barriers during the Jim Crow era at the beginning of his career. Some were even quoted as saying that Fats and his music was "doing a job in the Deep South that even the U.S. Supreme Court hasn't been able to accomplish."
Domino has been quoted as wanting to make music that made people "happy," and throughout his career, he accomplished that goal and then some. Although he dominated the charts in the 1950s and into the 1960s, playing over 300 shows a year from coast to coast, Domino maintained extreme popularity in his home state of Louisiana.
He was especially popular here in Cajun Country and his take on the "Cajun" sound is credited for giving rise to the swamp pop genre.
Fats was also popular overseas—especially with a group of young British guys who would eventually take his top spot on the charts. John Lennon of The Beatles cites "Aint' That A Shame" as the first song he ever learned while Paul McCartney has said that Domino was one of his biggest writing influences.
Even after he stopped writing, Domino continued to tour well into the late 90s as accolades followed him throughout his career. Fats received the Grammy Lifetime Achievement Award in 1987 and that same year he was also inducted into the Rock and Roll Hall of Fame.
In 2004, the New Orleans-based icon was ranked No. 25 on Rolling Stone's list of the "100 Greatest Artists of All Time."
Our condolences to the family of Antoine "Fats" Domino, a music legend. May he rest in peace.
More From Talk Radio 960 AM