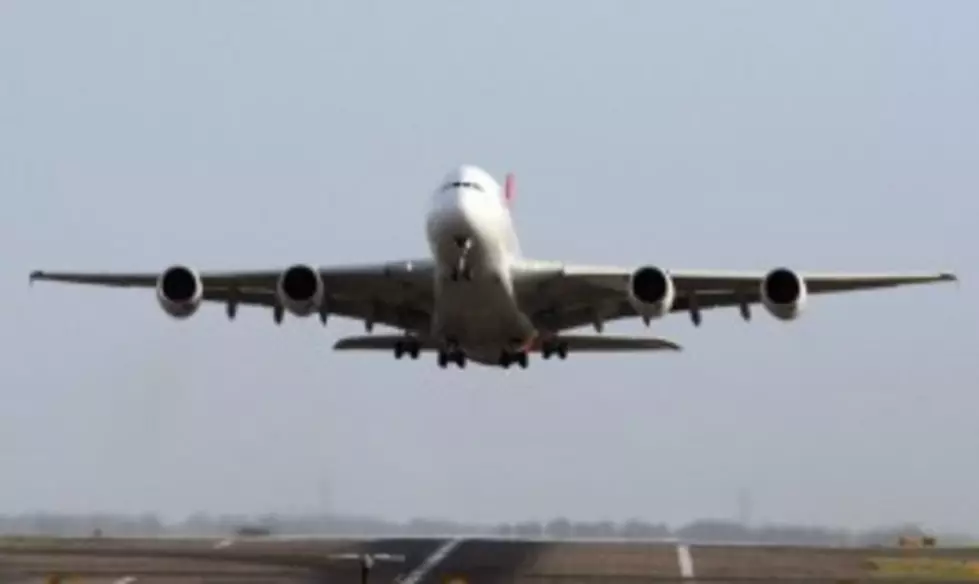 Homeland Security Pushes Back Enforcement Of REAL ID ACT, State ID's Will Continue To Be Accepted At Airports
airplane (Photo by Don Arnold/Getty Images)
WASHINGTON (KPEL) -- The Department of Homeland Security has granted a temporary deferment for those states not yet meeting the standards of the 2005 REAL ID Act. This means airline passengers will not have to present a federal passport when boarding a flight.
According to DHS, Colorado, Connecticut, Delaware, Georgia, Indiana, Maryland, Ohio, South Dakota, Tennessee, West Virginia, Wisconsin, and Wyoming have met the Act's requirements. The remaining states will receive a deferment beginning Jan. 15, 2013.
According to a DHS news release, "In the coming weeks and months, DHS will, in consultation with States and stakeholders, develop a schedule for the phased enforcement of the Act's statutory prohibitions to ensure that residents of all states are treated in a fair manner."
DHS says they will continue to accept state-issued documents until the law is fully implemented.
Homeland Security hopes to fully enforce the REAL ID Act in the fall of 2013.
More From Talk Radio 960 AM