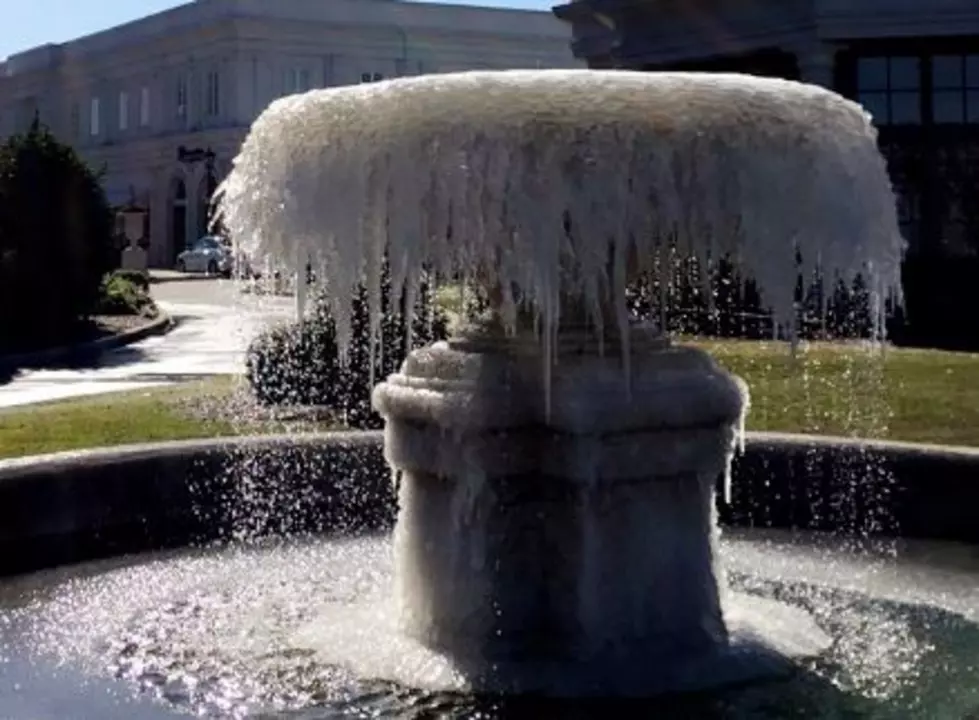 How To Tell If Your Pipes Are Frozen And What To Do If They Burst
Staff Photo
I don't think this is the Winter Wonderland we were all singing about in late December. This is just cold. Here in South Louisiana, we tolerate cold, we don't like it, we just try to coexist with it for the few days that we actually get it. Today's weather is not coexistable. I just made that word up I think.
One of the major issues with bitter cold is frozen pipes and pipes that bust because of the extreme cold temperatures. Most of us have never really had to deal with either of these issues since the conditions that bring this kind of problem to the forefront rarely occur. Today and most of this week, they are occurring.
How to tell if your pipes are frozen.
The first thing you'll want to check is the temperature. If it's 32 degrees or colder you could have an issue. If notice frost on exposed pipes that's not a good sign either. If you have very little or no water pressure that could be a sign that part of the pipe is blocked with ice too. Also, you might notice a foul odor coming from your drains. That could be a sign that your pipes are frozen too.
What to do if you have a pipe burst.
The first thing you will want to do is located the water source in your home and shut it off. That might mean turning a valve out in the yard or on the side of your home. The sooner you can shut down the flow of water, the less damage you will likely experience.
The second thing you will want to do is located the breach in the pipe and assess the damage around it.
From there I would call in a professional. The pipe will need to be repaired correctly and since most of us didn't go to plumber school it's better to let the trained professionals handle the job.
If you have water damage you will want to get that area dried out as soon as possible. If the area is minimal you might handle this task with fans or blowers. For larger jobs, a water removal or restoration professional might be your best option.
More From Talk Radio 960 AM