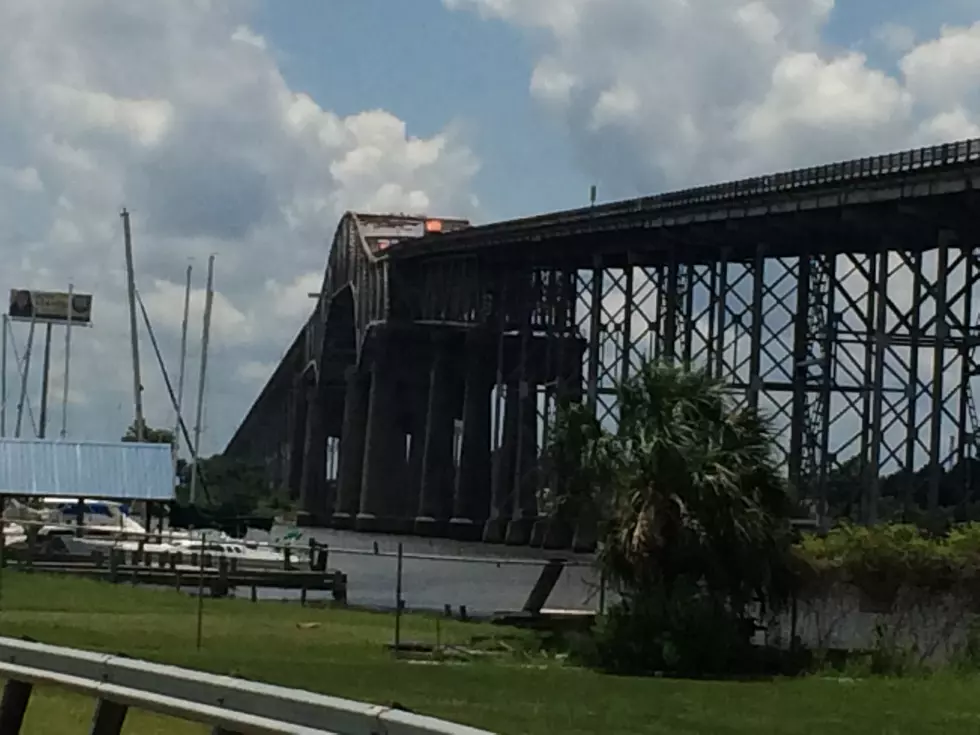 I-10 Bridge Construction Causing Traffic Nightmares
Kristian Bland
Travelers on Interstate 10 heading out of Louisiana into Texas or coming the other way from the Lone Star State to here are learning to understand the term "traffic nightmare". That nightmare has a name. It's the World War II Memorial Bridge that spans the Calcasieu River in Lake Charles.
The bridge already has a reputation for not being exactly safe to drive on. Now, if you add in the construction you might die while waiting to get across it. KPLC TV in Lake Charles reported that one driver said it took over four hours for him to cross the bridge.
Most reasonable assessments are suggesting that you should add an additional 45 minutes of travel time to your plans if you're driving east from Texas into Louisiana. Right now the eastbound lanes are cut down to one lane of travel and that is really backing up the traffic flow.
When the work on the eastbound lanes is complete then it will be westbound travelers who can expect to spend an eternity in traffic. Work should begin on the westbound lanes in a couple of months.
While the official detour is to take the I-210 Loop around Lake Charles we are hearing that the additional traffic is slowing that roadway down considerably too. We suggest if you know you're way around the area to avoid congestion and use surface streets.
Oh yeah, one more thing, pack a snack and go to the bathroom before you get in the car because you're probably going to be in that car longer than you expected. The peak times for traffic on the bridge are between 6 AM and 9 AM and 3 PM and 7 PM. But, the traffic is pretty heavy at almost any time of the day because of the lane closure.
More From Talk Radio 960 AM