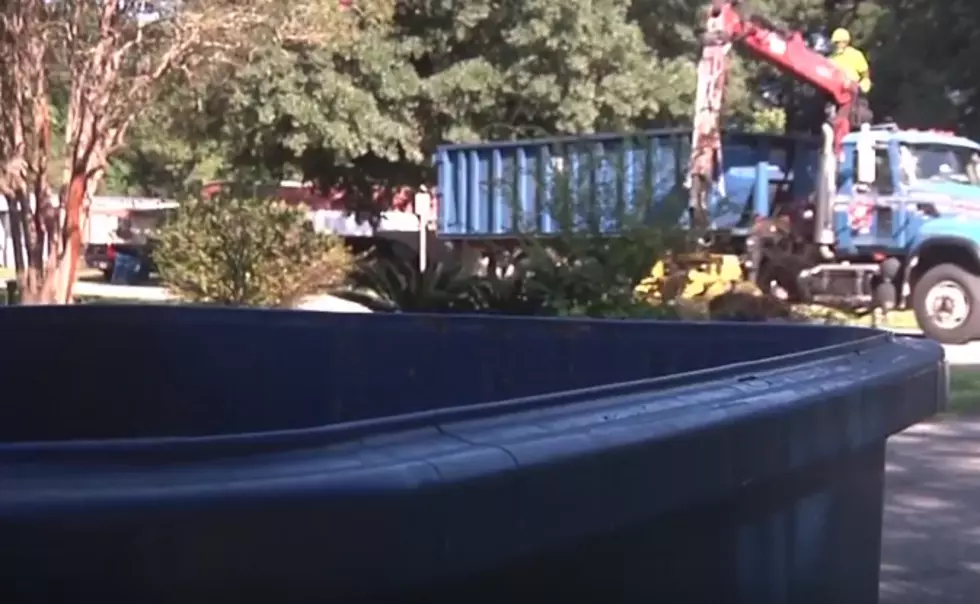 Someone Stole My Trash Can, Why?
This Week in Louisiana Agriculture via YouTube
If you live in Lafayette you have seen the big blue Smart Cart trash and recycling receptacles that line the streets on trash days. I used to have one of those. Yesterday, after my garbage was picked up someone pilfered my garbage can.
Why?
If you're a resident of the city they give you those cans free to use. So why do you need mine? Trust me, there were no state secrets, uncashed lottery tickets, or even old Hostess snacks that you could use.
So, when I called Lafayette Consolidated Government about my misfortune the very helpful person at Environmental Quality explained I could get a replacement cart. But first, I'd have to call Lafayette Police and get a case number. LPD was quite helpful and seemed very empathetic to my predicament. I should get my replacement cart in the next few days.
But as the late Billy Mays would say, "but wait there's more"! My friends at Electronic Protection Systems have placed cameras all around my home. You'll never guess what I have captured on my surveillance video.
So here is the deal. If my Smart Cart returns by Sunday morning, there will be no questions asked. If it doesn't then I will publish the video of the individual, their car, their face, their tag number on this website. Then I will let the wheels of justice roll you right under the bus and into the landfill.
The choice is yours garbage can man.
More From Talk Radio 960 AM