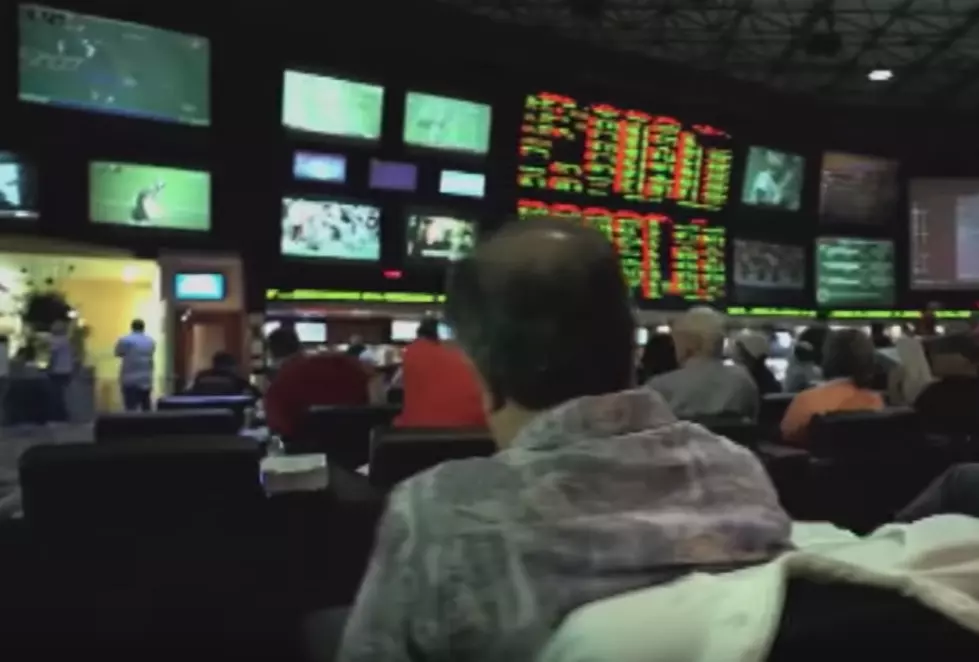 Vegas Point Spreads For Louisiana's College Football Weekend
GVH Live via YouTube
If you really want to know how good your college football team is perceived to be all you have to do is follow the money. If you're going to follow the money and sports then you will certainly want to look at what Las Vegas oddsmakers have to say.
Especially since wagering on college football is against the law in Louisiana. You can do it in Mississippi but they like have additional tax revenues and we enjoy looking down our noses at them while remaining poor.
LSU vs Texas at  Austin Texas: The Tigers are anywhere from a two to five-point favorite depending on which Vegas line you look at. LSU impressed a lot of people with their new-look offense this past Saturday but the Texas Longhorns are not Georgia Southern.
Here are some interesting tidbits on the rivalry between the schools as composed by FanDuel:
- LSU and Texas have met only once since 2003, when the Longhorns defeated the Tigers, 35-20, in the Cotton Bowl.
- Texas is 37-18-2 all-time against SEC opponents.
- LSU is 11-9-1 all-time against Big 12 opponents.
- Texas is 6-2 straight up in its last eight games against LSU.
- Texas is 7-1-1 all-time against LSU at home in Austin, Texas.
- Texas finished the 2018 season with a 10-4 record.
- LSU finished the 2018 season with a 10-3 record.
Liberty vs Louisiana at Lafayette Louisiana: Vegas oddsmakers have the Ragin Cajuns as a double-digit favorite going into this Saturday's home opener at Cajun Field in Lafayette.  Louisiana's Ragin Cajuns looked pretty good on Saturday against Mississippi State. They did have a lot of turnovers which probably figured prominently in the 38-28 loss to the Bulldogs. Meanwhile, Liberty was losing to Syracuse last week by a score of 24-0.
Kickoff for the Ragin Cajuns vs Liberty game is set for 6:30 from Cajun Field in Lafayette. The Texas vs LSU game is being played in Austin this Saturday night. Kickoff is scheduled for 6:30 in that contest as well.
More From Talk Radio 960 AM