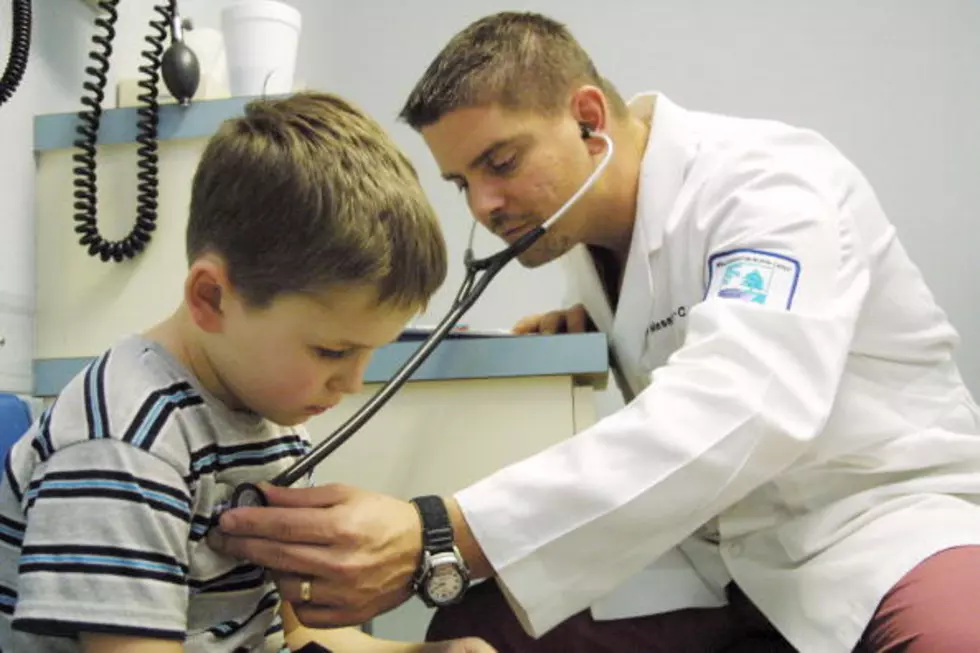 Reported Flu Cases Are Dropping, But Louisiana Is Not Out Of Danger Yet
(Photo by Mario Villafuerte/Getty Images)
Many people are still reporting flu like symptoms in Louisiana, but the state health department sees a glimmer of hope. After peaking toward the end of last year, flu bug expert Dr. Frank Welch says they are seeing fewer people at doctor offices suffering from the flu.
"We were up to 11 percent two weeks ago.  So it seems like we're on the downward trend, but 8 1/2 per 100 is still really really a lot of flu."
Dr. Welch says there several things that have helped to ease the flu somewhat. He says people getting their flu shots have helped. And those that are sick are heeding the advice to stay away from others. He says even if you have recovered from the flu, you are not out of danger with three strains reported in Louisiana.
"Imagine having a terrible flu two weeks ago, and then getting another one in a month.  It could really be horrible.  Even if you've have the flu, go get that flu shot."
Last Wednesday, 3,000 people received free flu shots at parish health clinics. Even though reported flu cases have dropped some, there is a concern that the flu bug may begin spreading rapidly after Mardi Gras. Dr. Welch has a few simple rules to follow.
"If you or a family member is sick, please stay home.  Skip the parades this year. Make sure you keep other people safe by staying home. If you are out there, make sure you don't share cups or glasses."
More From Talk Radio 960 AM