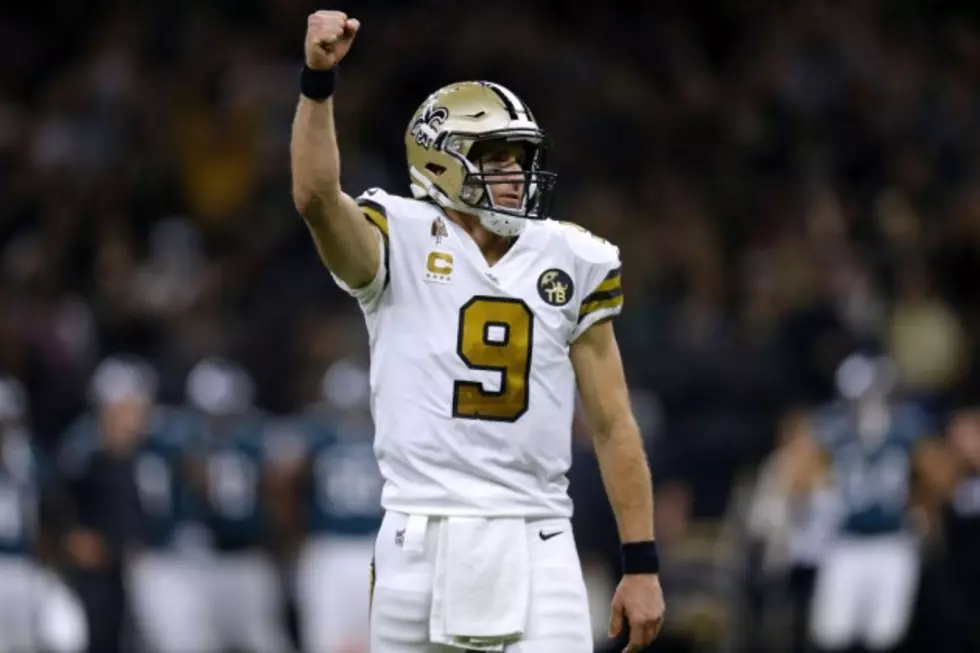 Saints Clip Eagles Wings, Defeat Defending Super Bowl Champs

(Photo by Johnathon Bachman/Getty Images)
The New Orleans Saints were coming into the game against Philadelphia on an 8-game win streak but they knew that they would have a test against the defending Super Bowl Champs. That was not the case though as the Drew Brees and company toyed with the Eagles and went on to defeat them 48-7 and move to 9-1 on the year.
The Saints started off quick and got out to a 17-0 lead in the first quarter and the Eagles would add a touchdown in the 2nd quarter which, in fact, be their only score of the game. Tre'quan Smith would have a career day for the Saints with 10 catches for 157 yards and 1 touchdown. Mark Ingram would add 103 rushing yards and 2 TDs on the ground while Alvin Kamara would add 71 rushing yards and 37 receiving yards and a receiving TD. Kamara is the 4th Saints player to achieve 500 yards receiving and rushing in his first 2 seasons.
The Saints would continue to put on a clinic in the 2nd half to control the game and to show the rest of the NFL that they mean business. Brees was his usual self as he threw for 363 yards with 4 TDs and 0 interceptions. Michael Thomas was the next best receiver for the Saints as he finished with 4 catches for 92 yards and a TD. Thomas is the first Saints player to have 3 seasons with 1,000 receiving yards in each season.
The defense for the Saints proved to be big as well with 3 interceptions and only allowing 7 points and 196 total yards. The Saints would put up 546 total yards and more than half of the yards gained came through the air. The Saints are outperforming everyone in the NFL and it's really showing as they beat the last 3 teams they have faced by a combined score of 144 to 56.
The Saints will now look ahead to Thanksgiving Day as they will face the Falcons at 7:20 pm CT and look to defeat the Falcons for the 2nd time this season. They defeated the Falcons in week 3 43-37 in Atlanta.
More From Talk Radio 960 AM