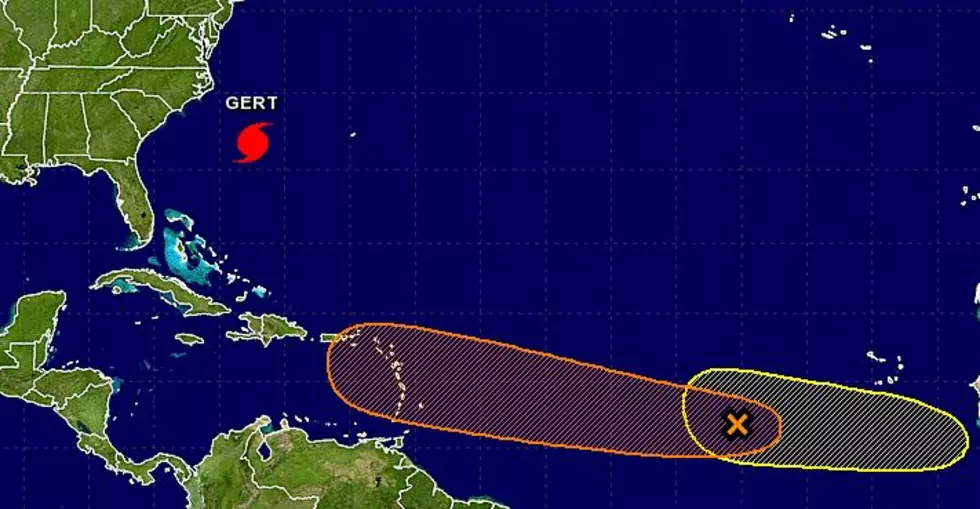 Two Tropical Trouble Spots Worth Watching
nhc.noaa.gov
There is certainly nothing definite and certainly nothing imminent about either of these two tropical systems that are both still far out in the eastern Atlantic.
Our basis for using the word "could" and even bring the Louisiana coastline into the conversation is partially based on history and partially based on long range forecasting. Here's what we know. First, there is one active area of disturbed weather below 15 degrees latitude in the eastern Atlantic. There is another tropical wave that is forecast to roll off of Africa and into the warm tropical waters of the Atlantic over the next few days.
Climatology tells us these systems are geographically located in an area that has spawned tropical systems that have traveled into the Gulf of Mexico in previous hurricane seasons. Not all of those systems do but there are enough of them that we believe monitoring their position and strength will help us keep you better prepared.
Should either of these systems strengthen and survive the trip across the Atlantic and Caribbean any effect on Louisiana weather would be at least a week and a half a way.  Currently, the National Hurricane Center has given the closest wave a 60% probability of strengthening and the second wave a 40% probability of strengthening into a tropical cyclone over the next five days.
More From Talk Radio 960 AM